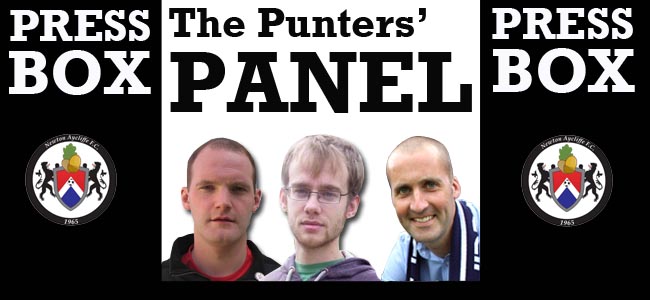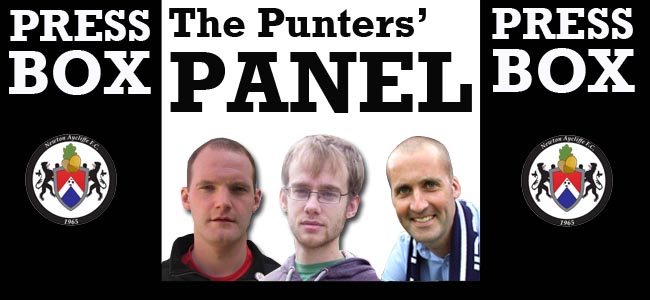 Our panel of three Aycliffe 'experts' give their predictions for this weekend's game…
One point is award for the correct result (win, lose or draw), and three points are awarded for the correct scoreline.
No-one predicted the postponement against Ashington, so it's as you were!
Scores on the Doors:
Glen Robertson – 16
Paul McGeary – 12
Dan Lewis – 9
This week, the trio aim to get more points on the board by overseeing the visit of Bedlington.
Paul McGeary
Bedlington are yet to win a Northern League game against the Newtonians, with two draws and a victory for Allan Oliver's men in the three meetings to date. That sole Newtonians victory was a hard earned 1-0, so things are historically tight between the two sides, despite the gulf in squad size, budget and league stature. Bedlington have been rocked of late with off-field issues which we all hope they sort out, but if they prove to be the leveller, then so-be-it and I predict we'll take advantage. Names like Gate, Brayson, Baxter, Norton et al may or may not show up to play, but with a fully fit stable to choose from apart from long-term absentee Mark Peck, Allan will be hopefully nursing his post-Cheltenham hangover with another three, albeit tight points on Saturday tea-time.
Newton Aycliffe 2-1 Bedlington Terriers
Dan Lewis
Well thanks to the weather, the feared four games in a week scenario hasn't materialised. It looked at one stage as though we might be on our last legs come the Bedlington game but mother nature has decreed that the lads should still have a bit of energy left in their tanks! Clearly the off-field problems up at Bedlington have been well documented, and it seems as though they have impacted a little on their performances and results of late, which is a shame. One or two of their more senior players have had a limited availability recently, and from our perspective this could work in our favour. We were good value for a point up at Bedlington a couple of weeks ago, and I am backing the lads to go one step further this weekend and pick up another valuable three points in our survival quest.
Newton Aycliffe 2-0 Bedlington Terriers
Glen Robertson
Wednesday night's defeat leaves the club in trouble at the bottom of the table. If Billingham Town beat Guisborough on Thursday night then the gap will be down to five points and they have a very-winnable game against Penrith while Aycliffe face Bedlington. If the Royal Blues had beaten Durham, the pressure would've been off against the Terriers. Instead, it's another huge game. Bedlington haven't won any of their last five games and have lost to Newcastle Benfield and Sunderland RCA. We simply have to win. And I think we will.
Newton Aycliffe 1-0 Bedlington Terriers