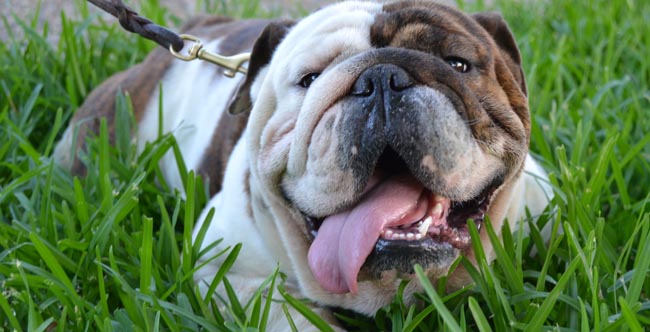 Dog owners in South West Durham can have their pets microchipped for free next weekend during a crackdown on neighbourhood nuisances.
Durham County Council's Civic Pride team is holding a responsible dog owner campaign as part of the Safe Durham Partnership's Not in My Neighbourhood event in Coundon Grange and Eldon Lane.
As well as being offered advice on keeping their dog safe and healthy, owners will be reminded of the importance of keeping their pets under control and cleaning up their mess.
Activities will include a free microchipping session, in partnership with Deerness Kennels, on Saturday, 6 April at Valley Methodist Church, Coundon Grange, between 10am and 2pm.
Amy Hartnell, Durham County Council Civic Pride officer, said: "Every year, thousands of dogs are lost or stolen. However, owners can greatly increase the chances of their dog being returned to them by ensuring it is chipped.
"The microchip is a small device, about the size of a grain of rice, which is implanted under the dog's skin, usually between its shoulder blades.
"The chip carries a unique 15-digit number, which is held on a central database along with the dog's and the owner's details, enabling the animal to be identified and the owner contacted when the chip is scanned."
Owners wishing to have their dog chipped must present a current utility bill for the address the animal is going to be registered to.
During the week-long campaign, which starts on Tuesday, 2 April, owners will be encouraged to sign up to the Green Dog Walkers initiative and those who are spotted cleaning up after their pet will be handed a Golden Ticket giving them the chance to win £25.
Wardens will also be issuing fixed penalty notices to people who are spotted failing to pick up after their pets and warning letters to anyone suspected of not clearing up dog mess.
The Not In My Neighbourhood week aims to tackle crime, anti-social behaviour and environmental issues by encouraging the community to work with partner organisations including the county council, Durham Police, Dale and Valley Housing, Accent Foundation and Durham County Housing Association.
For more information on the microchipping session and Green Dog Walkers campaign, contact Amy Hartnell, Durham County Council Civic Pride officer, on 03000 266 058.