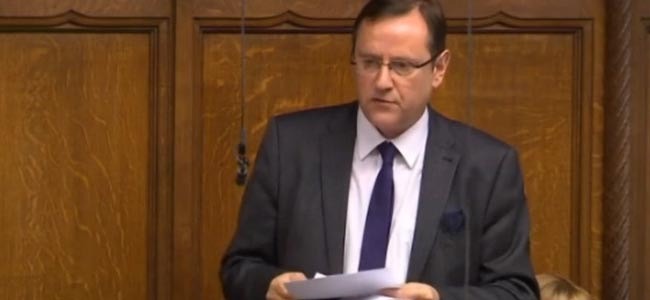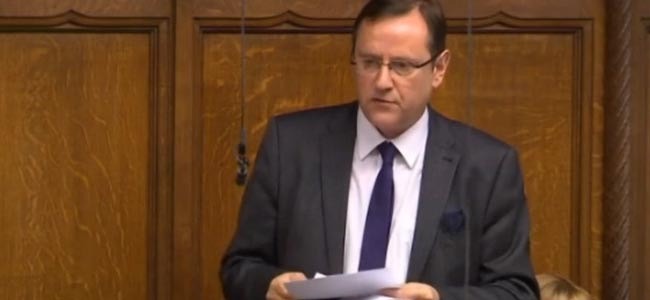 By Martin Walker
Phil Wilson this week made a passionate Westminster speech to support a campaign for a permanent memorial to the 'Aycliffe Angels'.
MPs are planning a cross-party campaign to try to raise £100,000 for a tribute at the National Memorial Arboretum, in Staffordshire, to celebrate munitions workers during World War Two.
There are also calls for a badge to be awarded to the tens of thousands of surviving munitions workers.
At its peak in 1943, the Royal Ordnance Factory number 59 – situated where Aycliffe Business Park is today – employed 17,000 people, 90% of whom were women.
That was out of about 65,000 people in the country who had the specific and highly-dangerous job of filling shells and bullets.
And during a Commons debate on Tuesday, the Labour MP for Sedgefield – whose grandmother, Isabella Woods, was an 'Aycliffe Angel' – made an impassioned eight-minute speech before other MPs.
"Their work was very important and the factory was visited by Winston Churchill, King George VI and even Gracie Fields, who I understand gave a very beautiful rendition of the Lord's Prayer," said Mr Wilson.
"At Aycliffe they produced over 700 million bullets. Work was very dangerous, but there was high levels of companionship among the women, who risked their lives on a daily basis.
"They became known as the Aycliffe Angels, because Lord Haw-Haw (British traitor William Joyce) used to say in many of his broadcasts that the 'little Angels of Aycliffe won't get away with it'."
Mr Wilson went on to applaud efforts by Great Aycliffe Town Council.
"The council have done their bit over the years to remember the Aycliffe Angels," he said.
"They produced special certificates for survivors. My grandma was awarded one posthumously because she died 30 years ago, but that certificate still sits on my Mam's coffee table to this day.
"The council helped to build a memorial in the town centre for the men and the women who worked there.
"Newton Aycliffe is now a thriving town, with the second biggest industrial estate now where the Aycliffe Angels once worked, and this is a proud history of that town.
"These people should be recognised. They weren't on the front, they weren't fighting in the desert or in the jungle or at Normandy, but they were helping to keep the war effort going, and some of them lost their lives.
"I think a permanent national memorial is something that would suit their endeavours."
Mr Wilson then quoted a press interview with Dorothy Addison. "Our job was to weigh cordite, put it into linen bags and sew gunpowder on top.
"This was put into '25-pounder shells' and the next block had to put the detonator on top! I remember one girl in the next block getting her hair in a machine. She later died.
"German bombers often came over and all the lights had to be out. The siren went and we all had to go into the shelters. The sky was lit up with hundreds of 'chandeliers' – our name for bombs."
Heart-felt speeches were made by other MPs during the debate, and in reply the business minister Matthew Hancock said he would "consider the points that have been made in the debate", while Michael Fallon, a fellow Conservative minister in the same department, will meet with the all-party group on 23rd April to discuss its campaign.
But Mr Hancock warned: "The lack of records and the difficulties in verifying entitlement raise practical questions about how to recognise formally the contribution of individual civilian workers."
You can see Mr Wilson's speech in full at his website, www.philwilson-labour.co.uk