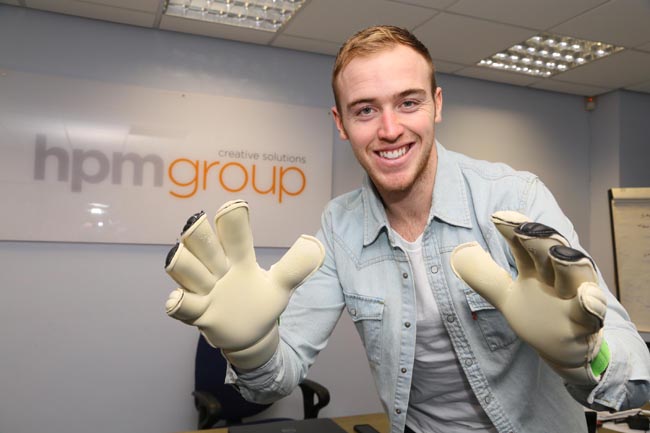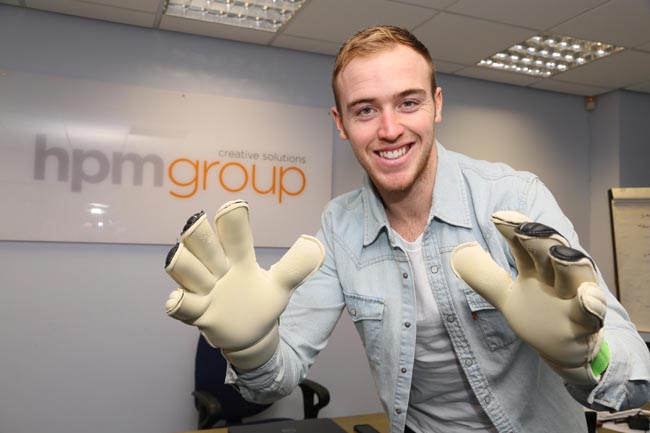 Middlesbrough FC's matchday programme is in safe hands – thanks to a £600,000 investment by HPM Group.
The Newton Aycliffe, famous for printing football publications, is always at the cutting edge of technology, and has recently invested in a Swiss-made Perfect Binding machine.
It means they're the only printer in the North-East that can print its own Perfect Bound magazines – complete with a book-like spine.
HPM produced a special edition Perfect Bound programme for Middlesbrough's FA Cup game with Aldershot.
Boro goalkeeper and England Under-21 international Jason Steele visited the Aycliffe firm to see the new machine in action.
"I've featured in the Boro programme quite a few times, so it's nice to finally come and see where it's made!" said Steele.
"A lot of credit has to go to the people here behind the scenes, because it is a great production."
HPM Group, based on Aycliffe Business Park, has produced Middlesbrough's matchday magazine since the 1980s and over the years has printed them for Newcastle United, West Ham and Aston Villa.
They also currently print Perfect Bound programmes for Premier League clubs Sunderland and Liverpool.
Managing director Richard Mortimer said: "We're constantly striving for perfection, and this new machine, shipped in from Switzerland, is the first of a new generation to be in operation in the UK.
"It means we're now one of few printers in the country – and the only in the North-East – to have this new generation Perfect Binding machine and since this investment we've already seen a significant increase in the number of Perfect Bound jobs.
"It will enable us to maintain the top-quality work we put out, while also making us the most competitive Perfect Binding option in the region."
HPM employs 45 staff and operates a 24-hour printing service, with a turnover of £4.5m a year, and also works with the likes of PWS, Wynyard Hall, Durham University and the University of Huddersfield.
The company was the first to reside on Park 2000 at Heighington Lane Business Park in Aycliffe when they relocated there from Bishop Auckland in 2000, and their impressive building was opened by then Prime Minister Tony Blair.
Since then they have evolved into the marketing, creative, print and new media experts.
More details about HPM can be found at www.hpm.uk.com