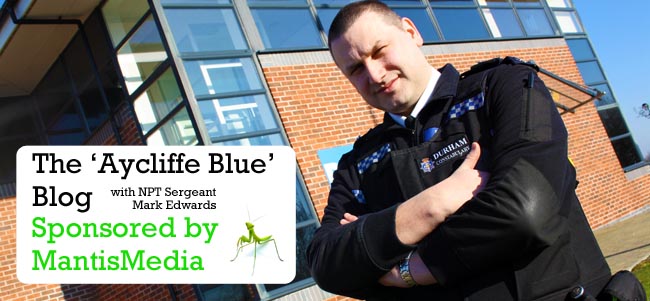 Aycliffe NPT Sergeant Mark Edwards continues his regular blog on Aycliffe Today…
Hello all, welcome to the next instalment of my on-going blog where I hope to keep readers informed of developments within the local Neighbourhood Policing Team (NPT) and issues within the area, throwing a couple of court results in there as well.
The intention is to give you an insight into who we are and to show our 'human' side – that we're a motivated team of individuals who like coming into work and doing our job to make the community a safer place to live and visit.
This week I thought I'd try to be a little different and give you an insight into an average day in the life of the team!
But rather than run the risk of sending you to sleep I will break this down into small (ish) segments running over a several week period.
Click on the link to read Part One of my 'Day in the Life' feature: http://www.aycliffetoday.co.uk/a-day-in-the-life-of-the-plod/11460
For those readers attending this weekend's Great Aycliffe Show, members of the team will be present so feel free to say hello.
As I understand it the weather doesn't look promising for Saturday but I'm sure that won't impact upon the festivities!
A quick court result now…
Thomas Joseph Dinsley, 27, from Aycliffe, appeared at Newton Aycliffe Magistrates Court on August 15, charged with a common assault against another male. He was made subject of a community order where he must carry out 100 hours of unpaid work over the next 12 months. He was also ordered to pay £50 compensation to the victim, a £60 victim surcharge, and required to pay £500 court costs.
You can continue to follow our exploits on Facebook or Twitter (@AycliffeNPT @Aycliffe_FiveO)
See you next time,
Mark J Edwards
Aycliffe NPT Sergeant
P.S. Be Good!