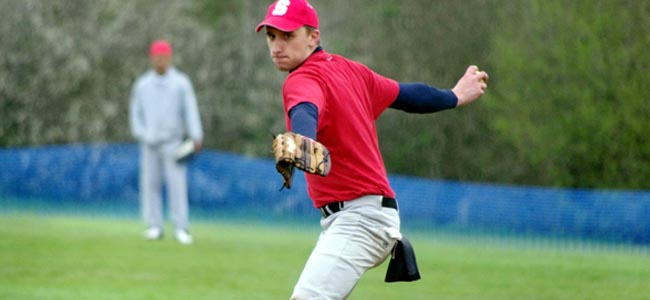 Newton Aycliffe Spartans are holding their first-ever Family Day at Horndale Avenue, Newton Aycliffe on Sunday (June 3).
The North-East's only baseball club are looking to enhance their reputation in the local community by hosting an inaugural Family Day, which gets underway at 12 noon on Sunday opposite Greenfield School.
It is a little under one year since Newtonian John Johnston had the idea of putting together a baseball team to be based in Newton Aycliffe as he was forced to travel to Lancashire to participate in the sport.
Now the Spartans have an established team and are currently plying their trade in the British Baseball Federation Northern AA League.
Team manager Johnston said: "This weekend we have a break from league action so we thought it would be a great idea to get the Spartans together, put on an exhibition game and invite the local community to come down, watch a game, but also have a go.
"Baseball is a game that can really be community focused. It does not matter if you a female or male, 16 or 65. You can take part and it is also a great way to enjoy a healthier lifestyle."
The Spartans also continue to grow their junior section, and run 't-ball' training on Monday evenings, at Horndale Avenue from 4.30pm – 6.00pm and kids from aged 6-16 are encouraged to go along and try one of the UK's fasting growing sports.
For further details about this weekend's event of anything to do with Spartans Baseball, contact team manager John Johnston on [email protected] or visit the team's website at www.newtonaycliffespartans.co.uk