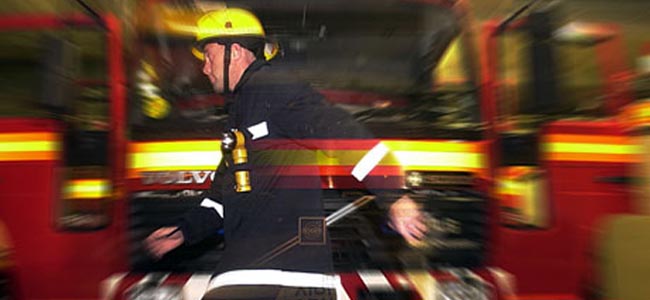 The Fire Brigades' Union (FBU) has announced details of its latest planned industrial action in relation to its national dispute over pensions with central government.
Members of the FBU plan to hold three further strikes on Christmas Eve, New Year's Eve and Friday 3 January.
The industrial action will take place as follows:
Tuesday 24 December 2013, Christmas Eve: 7pm until midnight;
Tuesday 31 December 2013, New Year's Eve: 6.30pm until 12.30am, 1 January, 2014;
Friday 3 January, 2014: 6.30am until 8.30am
The FBU has also called dates for industrial action short of a strike in the form of refusal to undertake voluntary overtime for the following dates and groups of members:
Tuesday 24 December 2013, Christmas Eve: 7pm-midnight (members who are control operators);
Friday 27 December: 7pm until Sunday 29 December 2013 (members who are firefighters).
County Durham and Darlington Fire and Rescue Service is very disappointed that there is still no negotiated resolution to the current national dispute and that these periods of industrial action and action short of a strike are taking place over the festive period.
Should they go ahead these planned strikes will be the seventh, eighth and ninth to take place in this dispute over reform of firefighter pension schemes.
Deputy chief fire officer, Stuart Errington, said: "So far, our resilience plans have worked well and we will continue to provide a professional response in the event of a fire or other emergency during strike action on these most recently announced strike dates.
"These strike dates are set to be particularly challenging for fire services across the country. Christmas and New Year are times when people are cooking more than usual and as 60 per cent of fires in the home start in kitchen this is a significant risk.
"We would advise people to take extra care and follow some simple steps to reduce the risk of fire. One of the most important actions that everyone can take is to make sure that there are working smoke alarms fitted on each level of their property. These alarms can mean the difference between life and death.
"At this time of year many people are switching on Christmas decorations, so we would also advise people to check that they are using British Standard Christmas lights, don't overload sockets and always unplug lights and other electrical appiances before going to bed or leaving the house. Also never leave candles unattended or place them next to soft furnishings, which could catch fire. In the event of a fire or other emergency always call 999."
The Government's decision to withdraw military support during periods of industrial action means that for the past five years fire authorities across the country have had to plan and prepare to be self-reliant.
Fire authorities have a statutory responsibility to provide business continuity plans in the event of industrial action by their staff. To fulfil this responsibility Durham and Darlington Fire and Rescue Service has robust plans in place to provide a fire and rescue emergency response from strategic locations across County Durham and Darlington Borough.
The service will use trained fire officers to both drive and staff fire appliances along with other emergency response vehicles during any period of national strike action.
These staff are professional firefighters with years of experience responding to fires and other emergencies. The officers will work alongside non FBU firefighters who will be working as normal and staff who choose not to participate in any strike action.
Although there will be fewer fire appliances available during the strike action, County Durham and Darlington Fire and Rescue Service is confident that the level of emergency response that can be provided will be adequate.
The plan is not designed to replicate the excellent service that firefighters provide every day of the week. However, it does aim to provide a professional emergency response during periods of industrial action.
In the lead up to the strikes, the service will continue to raise awareness of fire and other risks within the local community and with businesses across County Durham and Darlington.