By Donna Campbell
The past week has been relatively quiet in terms of racing.
There were still many members attending the parkruns this week but it was one of our juniors who managed to obtain the only PB recorded this week.
Well done to Felicity Lineton who secured a PB in her junior parkrun at Darlington. On Sunday she completed the 2k run in 10.22 mins knocking a massive 56 seconds off her previous time.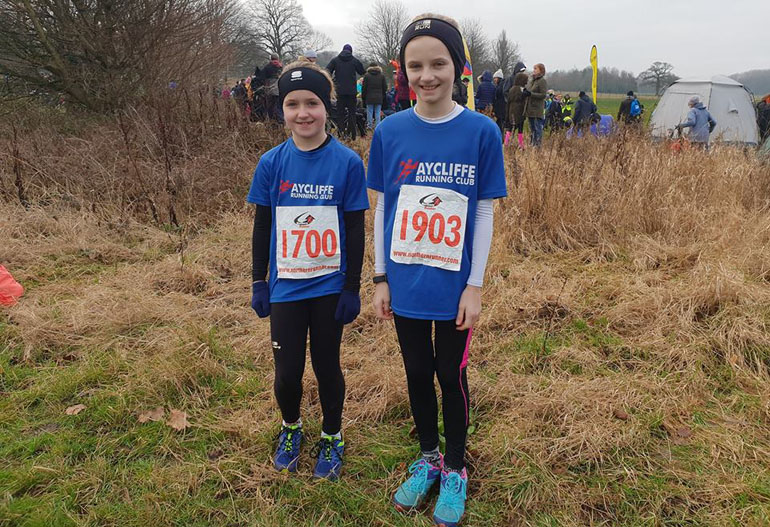 Not content with that Felicity also took part in the Cross Country event that afternoon. This was the fifth race in the NYCD series and took place at Ormesby Hall in Middlesbrough.
The conditions have been terrible at this race for the last two years but this year the conditions were very favourable.
First up were the under 11's and along with Felicity, Fern Brishuk was also racing. The girls has to run 1.2k on uneven ground in a field near to the hall. Fern was first back in a time of 6.52 followed by Felicity in 07.27.
Next was the turn of the ladies to run just over 5k. Their race required a lap of the uneven field before moving to the wooded area which was better underfoot. First home was Tracey Surtees in 21.13, followed by Michelle Zamir 24.08, Sue Milburn 25.46, Kathleen Tonge 30.34, Melanie Rowland 31.28, Jane Burnside 32.48, Susan Clark 33.55, Donna Campbell 34.38, Penny Johnson 34.57.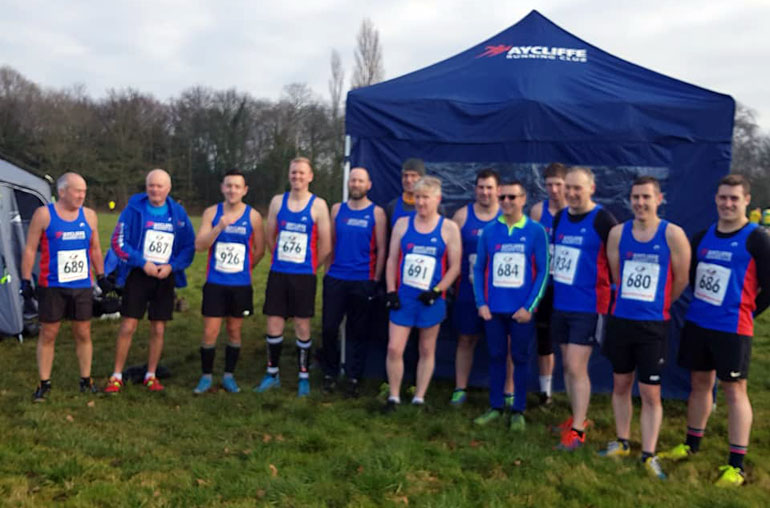 Also running this course was Ray Todd in the Over 80's race. He completed this in 40.42.
It was then the turn of the men who had to run the distance of just over 5.5 miles. They avoided the lap of the uneven field instead having to run three of the larger laps that took in the wooded area.
First home was John Surtees in 35.33, he was followed by Mark Wade in 36.17, Richard Campbell in 38.44, Richard Holland 39.30, Andy Talbot 40.13, Alex Lineton 42.24, Martyn Knox 42.25, Dave Blewitt 46.33, John Richardson 48.41, David Stothard 50.48 and Rob Nicholson 51.38.
For anyone interested in joining the club, you can simply turn up at one of our sessions all of which start from the Oakleaf Complex in Newton Aycliffe. Monday night is beginners run at 6.30pm, Tuesday is endurance/speed session from 7pm, and Thursday is a track session and this takes place at Shildon Track.
Further details can be found on our website or facebook pages or alternatively you can message the club via facebook for more information.