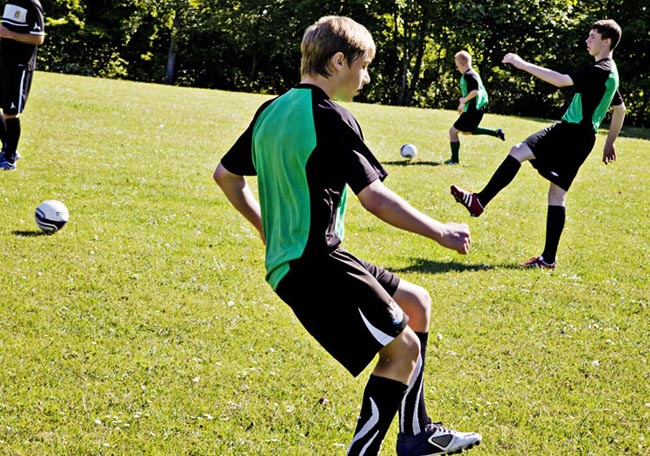 Woodham Academy has been successful in a bid to get cash from Children In Need to help fund more sports coaching at the school.
Woodham Sports Academy has been boosted with an £8,000 cash injection from the BBC Children in Need fund to enable the expansion of opportunities on offer for young people in Newton Aycliffe.
Due to the success of Woodham Sports Academy and ever-increasing demand from students for more activities, handball and water polo are now available alongside the existing sports of dance, gymnastics, football, American football, cricket, softball, table tennis, swimming and basketball.
The Academy's successful bid to Children In Need will now allow two of the most popular of Woodham Sports Academies, football and dance, to grow.
Woodham Academy will now employ an additional coach for dance and two additional coaches in football.
The funding also lets Woodham Football Academy offer an exciting opportunity for local primary school pupils.
Starting on Thursday 26th September Woodham football academy will run elite sessions for selected year 6 students from 5pm–7pm.
Pupils will be working with Neil Maddison (ex Middlesbrough), Steven Foster (ex Swansea and Darlington Captain), Andy Collett (ex Middlesbrough and Darlington Goalkeeper) and Kevin Dawson.
Director ofWoodham Sports Academy Liam Clough said "This money available now will help Woodham Sports Academy grow and continue to develop.
"This past year, the impact that Woodham Sports Academy has had has been unbelievable and surpassed all my expectations. Students achieve better results than their peers.
"Our year 11 students who have just left achieved better GCSE grades not only for English and Maths but across all subject areas with 94% of students achieving 5 A*-C grades.
"I am really excited for the year ahead and fully believe the money available will only enhance the experience of Woodham Academy students and those selected from our local primary schools."