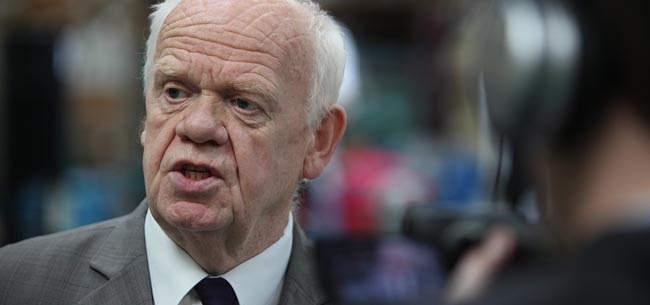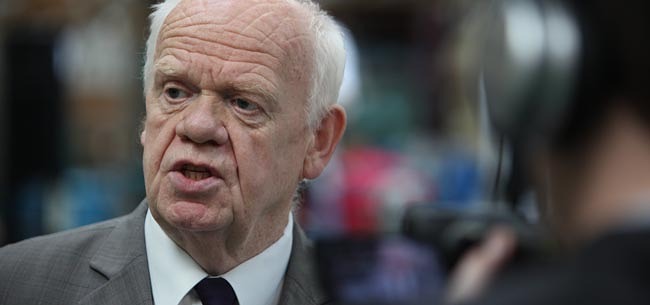 The UK should learn lessons from sport to boost its economic performance according to manufacturing entrepreneur John Elliott.
The UK's undoubted Olympic sporting success was down to "backing winners", the same principal should be applied to industry, argues Mr Elliott, founder and chairman of Newton Aycliffe-based manufacturing company Ebac.
Mr Elliott's comments come as the latest figures for the UK's trade with the EU show a £4.3bn deficit for December.
He said: "We simply need to identify those goods we currently import, that we can efficiently produce here, then invest in manufacturing facilities and put those languishing on benefits to work.
"It would surely be better to pay an extra couple of pounds for a pair of jeans than keep racking up mind blowing debt for future generations to repay.
"If we address the situation using a similar mindset to that used in sport, where those sports which have the best chance of success get more focus and greater financial support, we can build a winning economy."
Ebac is currently preparing to manufacture washing machines. There are currently between three and four million washing machines purchased in the UK every year, all of them imported.
Mr Elliott said: "We can't succeed as a country without making the basic things, because the greatest demand is for these goods.
"We simply can't make enough from selling services and high value added goods to pay for all the basic things we need.
"Furthermore, by making the goods we currently import means that we can return to a strong economy without relying on other economies strengthening.
"After five years in recession we've changed nothing and nothing has changed. Reorganising our resources could give us a significant rise in GDP rather than our monthly wait with bated breath hoping for a paltry rise of 0.1%.
"Failing to plan is planning to fail! The height of stupidity is carrying on with the same actions and expecting a different outcome"
In 2004, Mr Elliott led the successful campaign against a Regional Assembly in the North East and he was a regional chairman of Business for Sterling the pro-pound business organisation.
Mr Elliott is also campaigning for greater focus on the trade deficit which he believes is under-acknowledged as an indicator of the health of the economy, and the ability of manufacturing to make a positive contribution to the necessary rebalancing.
A website for people to find out more about this campaign is online at www.stopgapuk.com and other manufacturers are being urged to add their voice to the debate.
People interested in getting involved with Mr Elliott can contact Ebac at 01388 605061.