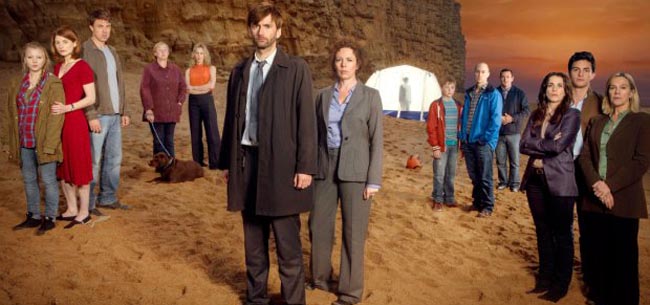 Brodie Millichap picks out this week's highlights…
Five Picks Of The Week
Broadchurch: Monday 9pm, ITV1.
The finale to the popular crime thriller sees the events surrounding Danny's death finally revealed, leaving the villagers in a state of shock. Whodunit? David Tennant and Olivia Colman star.
Embarrassing Bodies: Live From The Clinic: Tuesday 8pm, Channel 4.
New series live from the Queen Elizabeth hospital in Birmingham; Dr Pixie McKenna examines the causes of some embarrassing conditions such as body odour and mucus.
Great Bear Stakeout: Wednesday 9pm, BBC1.
Brand new documentary series following grizzly bears in Alaska. In the opener, we meet Parsnip and her cub Pushki, who live in an area ruled by a massive male bear called Van. Billy Connolly is the narrator for this wonderful and insightful show.
Ben Earl: Trick Artist: Friday 9pm, Channel 4.
The Illusionist looks to reach new heights as he attempts devilish stunts such as a bullet catch and leaping from the tops of moving cars. He also goes behind bars to perform tricks with ex-convicts.
The Graham Norton Show: Friday 10.35pm, BBC1.
Joining the bubbly host this week is F1 driver Lewis Hamilton, comedian Dara O'Briain and Alison Moyet. There will certainly be plenty of topics on the agenda.
Soap Watch
In Coronation Street, Chesney and Katy appear to be getting back on track at last. That is until he sees her with Ryan and his jealousy leads to her going on a night-out with troublemaker Ryan.
Emmerdale sees the feud between Chas and Debbie reach new heights this week as Debbie holds Chas hostage at gunpoint in a remote barn.
In Eastenders, Liam's life is in danger once again when the gang who stabbed him a month ago return to try and finish off the job.