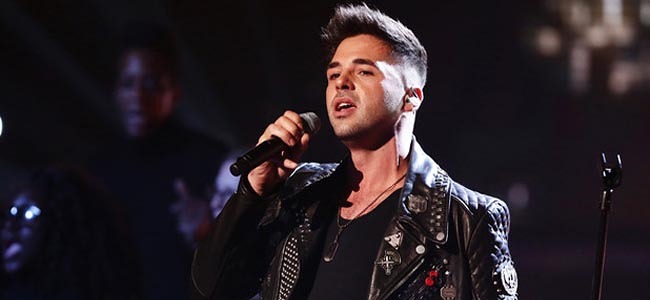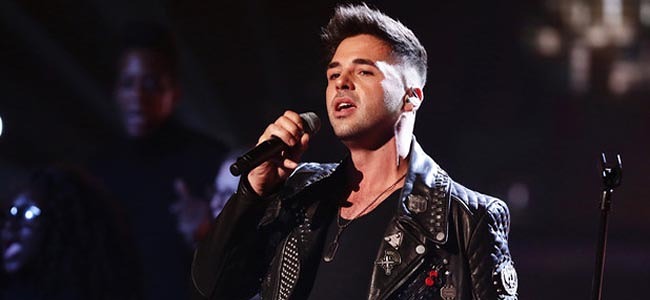 Aycliffe Today columnist Zoe Skerrett completes her review of the TV talent contest…
Saturday 13th December.
Tens of thousands applied, and now there is three left. It's Saturday night and the X Factor 2014 final weekend is about to begin.
Ben Haenow, Fleur East and Andrea Faustini will be faced with their toughest challenge yet as they fight to be crowed the winner on Sunday night.
Live in Wembley Arena, Dermot O'Leary floated on stage with a rocket-powered backpack to begin the show and described the remaining three contestants as the Italian pug man, Andrea, a white van man, Ben, and the all singing, all dancing Fleur.
Due to illness, ex-judge Tulisa replaced Mel B to mentor Andrea for the final.
Starting the show, the three remaining members of Take That sang Rule The World and were joined by the three finalists. Thankfully there was no dad dancing like the last time Take That performed on The X Factor.
First to perform was Ben Haenow with Demons, originally by Imagine Dragons. He sang in his gritty voice from inside a glass box before kicking and smashing the glass to walk to the stage. If that wasn't enough action, suddenly he was flying up in the air on a platform with swirly lights – you can tell it's the final!
Andrea, of course, sang a power ballad: Feeling Good by Nina Simone. It was very James Bond-esque and showcased the strength behind his voice to perfection.
Fleur, the last remaining girl, sang Can't Hold Us and began by driving on stage on a motorbike with sidecar rapping in traditional Fleur style. It was a very lively performance, switching from rap to singing and back again, I don't think it was one of her best songs, especially after the high standards she set last week!
While the acts prepared for their second song, Megan Trainor sang her hit single, All About That Base.
For the celebrity duets, Ben Haenow began with his duet with Ed Sheeran singing Thinking Out Loud. Ed played guitar and there was a piano in the background. The song sounded so natural and the pair fit together so well.
Andrea sang with Ella Henderson and they performed her song, Ghost. Their two voices melded together so naturally. Ella is the first former contestant to be asked back for duet and it was nice to hear Andrea singing a current song for once.
Fleur performed her duet with Labrinth for his song Beneath Your Beautiful. Unlike the previous two, the song began with Labrinth and he introduced Fleur to the stage. The song was perfect for her and sounded so lovely with a female voice.
In true X Factor style, they brought back some of the comics from previous series. Singing The Time (Dirty Bit) by The Black Eyed Peas there was Stevi Ritchie who flew in on a rocket, Chloe-Jasmine in a slinky dress, Diva Fever dressed in a tin foil jacket, Chico in a hot tub, Wagner on the bongos and Katie Waissel dressed as Lady GaGa. It was funny to watch, but I'm glad they're gone!
Ed Sheeran came back again and performed Photograph before the all-important results were announced.
One act was to go tonight, finishing in third place and Dermot announced who was through; first was Fleur and second was Ben. Simon has a clean sweep in the final and Andrea was leaving the competition the day before the end.
Sunday 14th December.
This was the night we'd all been waiting for, for the past few months. Mel B was well enough to be there tonight and all 16 finalists came together to sing What A Feeling.
Olly Murs and Demi Lovato performed together for the first time singing Up.
Ben kicked off the second night of the final with his song of the series, Man In The Mirror. It was an emotional performance and Simon agreed that it was better than the first time he sang it.
Then Fleur, of course sang the song that wowed everyone last week. Starting backstage again, she sang Uptown Funk. Since her performance last week I've had this song on repeat and can't stop singing it! I did notice a little more effort had been put in to the set than with Ben, did anyone else?
The one we were all looking forward to was One Direction performing Where Do Broken Hearts Go. They were joined on Rolling Stones guitarist Ronnie Wood, which I thought was a little strange. Where did he come from?
To finish the show, the acts sang what would be there last ever X Factor performance – their winners single. Both Ben and Fleur had chosen to sing Something I Need by One Republic.
Ben went first and you could tell he was slightly nervous, it didn't put me off though. I still love his gritty voice and hope I'll be hearing it more in the future!
Singing the same song, Fleur, took a slight twist on the song in true-Fleur style but personally I thought there was something missing than Ben had.
Before the lines closed, Sam Smith performed his chart topping hit, Stay With Me and that signaled the voting closing to be counted. I used all my app votes on Ben and have my fingers and toes crossed for him.
The moment everyone was waiting for was seconds away, Ben and Fleur were stood side by side and Dermot had the results of the winner of The X Factor 2014. Ben Haenow.
After 16 weeks of auditions, boot camps, judge's houses and live shows, Ben Haenow is the winner of this years X Factor with his winning single Something I Need.