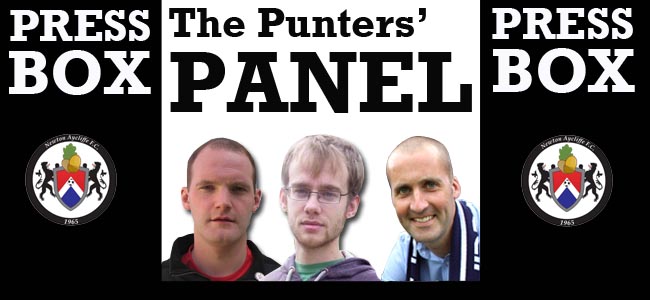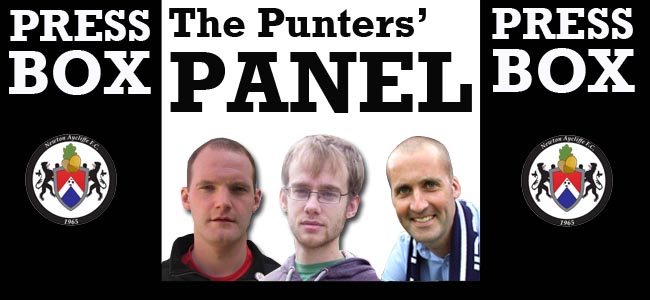 Our panel of three Aycliffe 'experts' give their predictions for this weekend's game…
One point is award for the correct result (win, lose or draw), and three points are awarded for the correct scoreline.
No-one predicted the fantastic victory last week, so the scores remain as they were!
Scores
Glen Robertson – 16
Paul McGeary – 12
Dan Lewis – 9
This week, the trio aim to get more points on the board by overseeing the visit of Benfield.
Paul McGeary
Another side we've yet to get the better of in three meetings, Benfield, Champions as short as four seasons ago come to HQ in indifferent form. Already on their third manager of the campaign, they seem to take two steps forward before stumbling three steps back. Recent victories over Shildon and RCA have been matched by defeats at Durham and Billingham Town, so you're never sure which Benfield will show up. By contrast, the Newtonians are in rich form, bettered only by three sides in the form table, and come into the game buoyed by last week's amazing first ever victory over FA Vase holders Dunston. It's a must-win game for both sides, and in the past, Allan Oliver's side have often came up short in such fixtures, but not this weekend.
Newton Aycliffe 3-0 Newcastle Benfield
Dan Lewis
Well, I certainly mis-read last weekend. What an outstanding result and performance. The game this week though is arguably even bigger for us. If we can take points off the teams in and around us in the bottom half of the table it will make our quest for survival that bit easier. Our form is outstanding at the moment, easily the best it has been all season and it is vital we maintain this momentum. The visitors have also picked up a bit recently after a poor run led to their change of manager but I am sure they wont be looking forward to the visit to MLP this weekend. The way we are playing right now, I have to fancy a home win, and so long as we win the early battles all over the pitch, I think it could be quite comfortable.
Newton Aycliffe 2-0 Newcastle Benfield
Glen Robertson
It won't be as easy as my esteemed colleagues are predicting. Benfield have improved a lot since Steve Bowey and Gareth McAlindon took over. They are unbeaten in three, having beat Sunderland RCA, knocked South Shields out of the League Cup and drew an amazing eight-goal thriller against Guisborough. Aycliffe have also never beaten the Lions. Luckily, their defence could be susceptible to pace and the Royal blues' backline is in form. A win would be a massive boost in the battle for safety, but it won't come easily.
Newton Aycliffe 1-0 Newcastle Benfield