By Steven Dawson
It has been a busy time for Aycliffe Running Club with some special races over the last two weeks.
A special mention in the first race which saw one member take on what is described as the "coolest half marathon in the world" on Sunday, October 29, through the Polar Circle Half Marathon in Greenland. Named as one where there is "ice as far as the eye can see".
Judith Porter took on this amazing course with some stunning scenery finishing as first female over 70 in a time of 3:29:09. On top of that she has amazing memories of taking part in such a unique race.
On Saturday, two members took part in the Chalkand Way Ultra which saw runners run 40 wet and undulating miles.
Despite the difficult weather conditions, the scenery across the Yorkshire Wolds was stunning.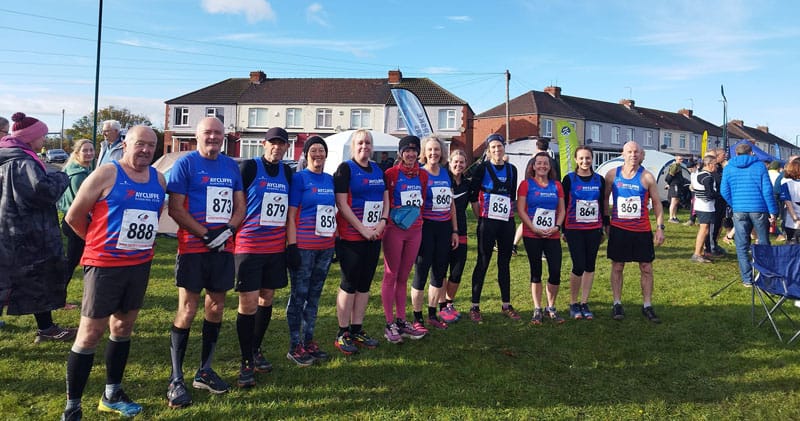 Representing the club were Salv and Cath McDonnell running together and finishing in a time of 11 hours 21 which is an amazing effort.
On Sunday, one member took part in The Tommy Run, which was a 10k run in Seaham.
Susan Clark was the sole representative for the club finishing in a time of 1:24:12.
At the same time, it saw the second fixture in the NYSD Cross Country League with a number of members taking part.
In the Under 11 Boys race Joe Dickinson (8:54), Elijah McLuckie (11:52) and Elijah Turnbull (12:49) represented the club.
In the Under 13 Girls race, Trinity Donoghue (14:28) and Isla Noddings (15:28) both took part. Luke Walker (13:03) was the sole representative in the Boys Under 15 race.
In the Senior Women's race, Tamara Kirk (32:25), Sarah Gill (33:40), Bernadette Cooper (34:03), Carley Cooper (35:27), Susan Rees (35:46), Kelly Dickinson (37:55), Melanie Rowland (38:13), Viv Williams (42:59) and Em Flynn (43:57) all represented the club.
In the Senior men's race, Richard Campbell (37:22), Martin Turnbull (40:04), Gareth Hamblin (40:49), Richard Holland (41:23), Anthony Dickinson (42:00), Martyn Knox (42:54), Matt Heron (43:45), Shaun Dodd (44:43), Daniel Tatham (46:59), Keith Hatton (50:51) and David Stothard (53:11) all completed the muddy course.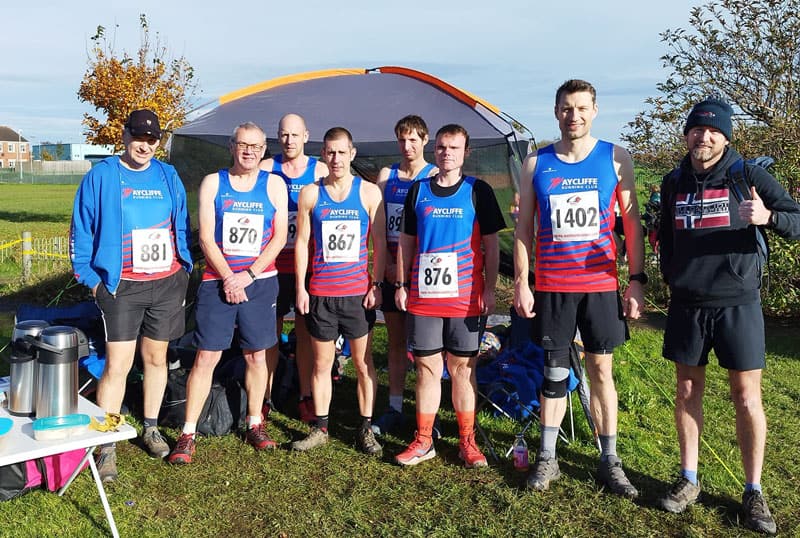 In the Men's Over 65 race, Trevor Needham (30:40), John Burnside (33:11), Steve Williams (36:56) and Rob Nicholson (44:44) represented the club. Kevin Greenall (39:37) was the sole representative in the Men's over 70 race.
On the same day, one member made a special trip to New York to compete in the world famous TCS New York Marathon.
Helen Boyd completed the event in a time of 7:36:33, making memories whilst taking in New York's most iconic landmarks.
On Saturday, October 28, 36 members started their weekend with a parkrun, taking in the Halifax, Whitley Bay, Sedgefield, Burnley, Darlington South Park, Newbiggin-by-the-Sea, Druridge Bay, Northallerton, Wynyard Woodland and Carlingwark Loch events.
At Halifax, Keith Hatton (26:53) completed the course for the first time.
Over at Whitely Bay (Jayne Rudd (30:14) also completed the event for the first time. Tracey Pickering (34:11) and Cliff Pickering (34:52) both took part at Burnley for the first time.
At Darlington South Park, Jimmy Agnew (21:14) continued with his impressive form, setting a new personal best for the course.
At Hackworth, Richard Trowles finished first in a time of 19:18. Over at Newbiggin-by-the-Sea, Em Flynn set a new personal best for the course of 33:04.
The club continued with another parkrun tourism event at Northallerton with Bernadette Cooper (24:09) third lady.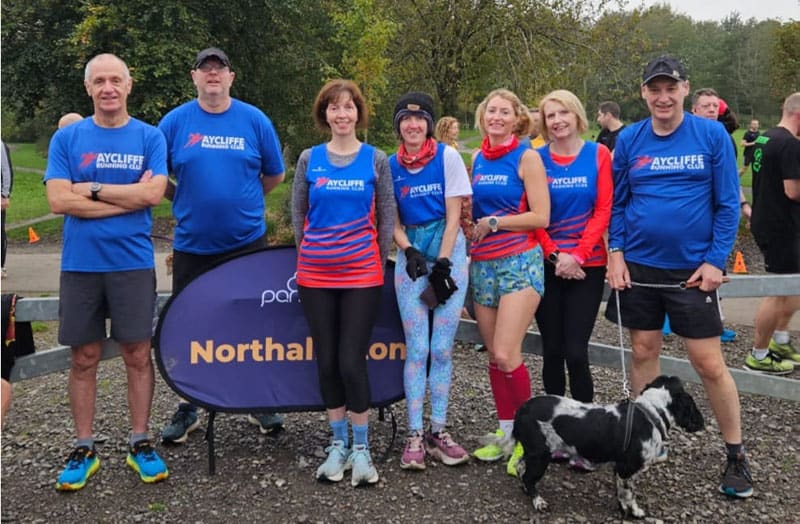 Also taking part were Salv McDonnell (25:22), Sarah Gill (26:18), David Stothard (27:25) Cath McDonnell (27:59), Kathleen Tonge (30:22), Richard Tonge (31:57) and Ian Stothard (32:34).
Linda McNamee (34:51) completed the event at Wynyard for the first time, with Sandrine Hewitt (32:08) completing the event at the aptly named Carlingwark Loch for the first time.
If you are feeling inspired and are interested in joining the club or want to take your running to the next level, you can turn up for one of our sessions, or email [email protected] for more details.