By Steven Dawson
It has been another busy week for Aycliffe Running Club as we move into autumn and winter races.
The week started with three members taking part in the South Shields monthly mile. Angela Sutheran (6:50), Dave Stothard (7:00) and Ian Stothard (9:06) all achieved personal bests for the distance.
Ian has now taken over 1 minute off his personal best over the summer which is a remarkable achievement.
On Saturday, September 23, one member took part in the first of he NEHL Cross Country fixtures, with Shaun Dodd finishing the course in a time of 47:34.
On Sunday, nine members took part in the Coxhoe Trail Run which was a 10k trail race running around the trails at Coxhoe.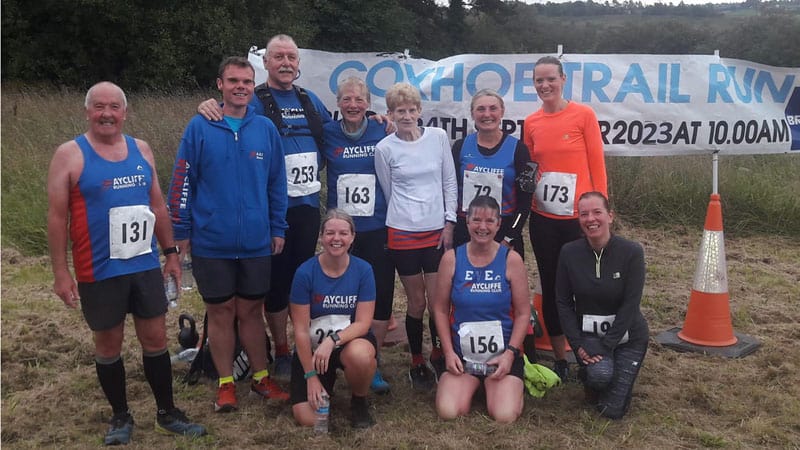 Representing the club were Daniel Tatham (51:42), Shaun Dodds (54:51), Trish Kay finishing second in the women's over 60 category (56:34), Sue Podmore (1:03:21), Eve Doe setting a new personal best (1:05:15), Kelly Dickinson (1:07:58), Tracey Pickering (1:07:59), Rob Nicholson (1:17:22) and Cliff Pickering (1@22:11).
On the same day a number of members travelled to Redcar for the Redcar Running Festival which saw some blustery conditions on the day. In the 5k race, Yvonne Blewitt (30:03) was the sole representative for the club.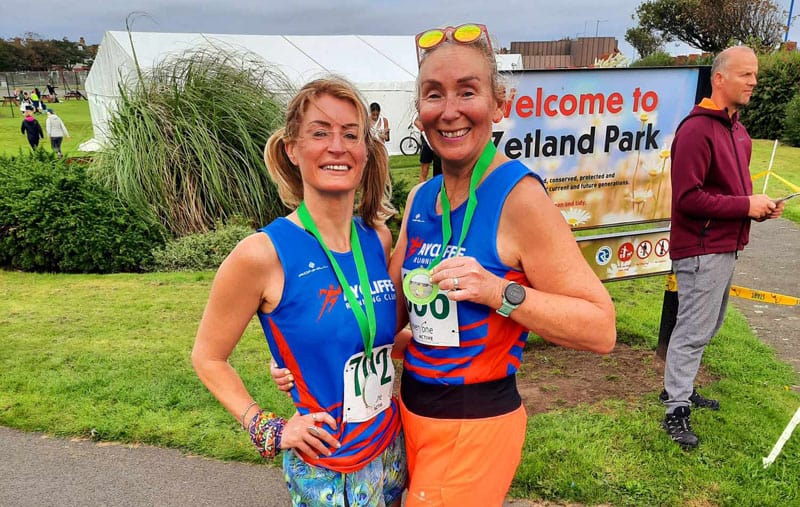 In the 10k race, four members took part with Angela Sutheran (47:39), Sarah Gill (50:45), Carley Cooper running her second fastest ever 10k (54:43) and Emma Flynn running her fastest 10k for over two years (1:05:22) all representing the club.
There were two members who took part in the half marathon with Bernadette Cooper (1:45:30) and Dave Blewitt (1:52:19) both representing the club.
At the same time, two members travelled to Cornwall for the Porthtowan 10k, which saw runners run on trails taking in stunning views from the Coastpath, St Agnes Beacon and of iconic Wheal Coates.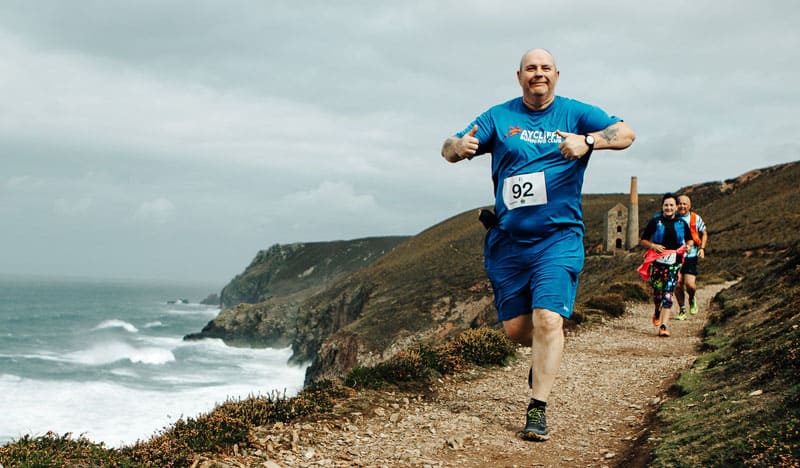 David Stothard (1:23:51), and Ian Stothard (1:36:24) represented the club in testing windy conditions on the day.
On Saturday, 23 members started their weekend with a parkrun, taking in the Town Moor, Albert, Town Moor, Sedgefield, Riverside, South Shields, Hartlepool, Jubilee, Hackworth, and Wynyard Woodland events.
At Riverside, David Stothard set a new personal best for the course of 27:02.
Ian Stothard went one better setting a new personal best for any parkrun, finishing in a time of 31:41.
Ian has gone from strength to strength this year knocking out personal bests for a number of races which is brilliant to see.
At Hackworth, Bernadette Cooper finished as third lady in a time of 23:47.
Over at Hartlepool, Richard Trowles continued his excellent form smashing his personal best for any parkrun with a time of 17:39, the first time he has dipped below the 18 minute mark.
At Jubilee, Sandrine Hewitt (30:34) completed the course for the first time. Em Flynn continued her excellent form with a new personal best for the course of 32:41.
At Wynyard Woodland, Heather Bainbridge (33:06) and Mark Bainbridge (33:07) both completed the course for the first time.
If you are feeling inspired and are interested in joining the club or want to take your running to the next level, email [email protected].