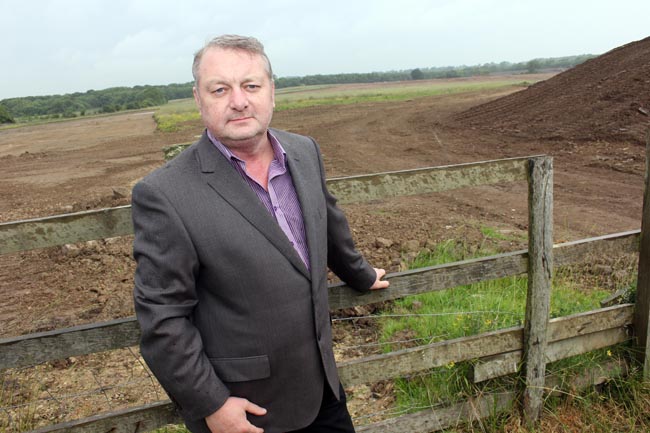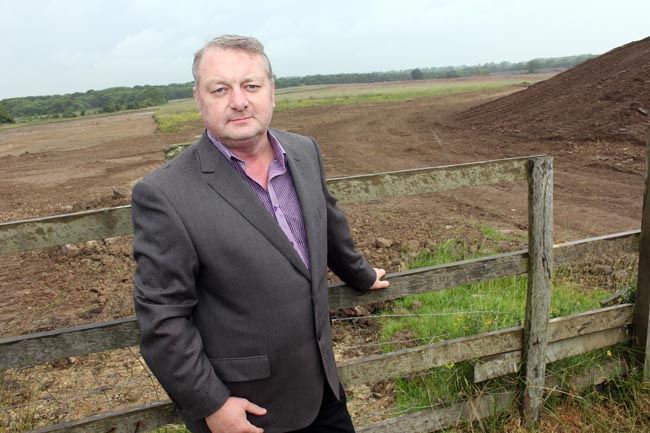 A leading businessman in Newton Aycliffe has praised the company which is responsible for delivering Hitachi Rail Europe's £82m train-building facility.
Newcastle-based Merchant Place Developments (MPD) was awarded the contract to construct and fit out Hitachi's new facility in County Durham.
The company's director Geoff Hunton attended a news and networking event organised by the Aycliffe Business Park (ABP) steering group last month.
And Dave Spensley, managing director of Aycliffe Fabrications, the firm famous for making the 'Aycliffe Head' which greets motorists heading to the town on the A167, has praised MPD for its "open approach" and willingness to communicate with local businesses.
Mr Spensley, a design engineer who started as an Apprentice at his company before buying it in 1993, is on the steering group which helped to set up and launch the ABP initiative, in cooperation with Business Durham, in January.
He said: "Geoff came to our latest meeting and I just thought everything he said was so positive.
"He was very open about what's happening, where the Hitachi development is at, and gave a thorough update to everyone who attended.
"I think Merchant Place and Hitachi should be applauded for the way they've been very pro-active from the start.
"They're willing to listen and communicate with all businesses, whether you run a cleaning business or a multi-million-pound engineering company, and I think it's appreciated by everyone on Aycliffe Business Park."
Around 50 businesses attended ABP's latest news and networking event at Ebac on Friday, June 28.
Mr Hunton said: "Hitachi is going to be here for 25 years-plus, so it's very important for both Merchant and Hitachi to integrate with the local community.
"I think these regular meetings are very good, and allow us to explain what we're doing, but also to listen to what other services and companies there are on the park.
"It isn't just about the larger picture of this development, it's also about the smaller services that can provide, so there's room for everyone."
The next Aycliffe Business Park event is at Aston Hotel on Friday September 6 – more details about the group and news can be found at www.aycliffebusinesspark.co.uk