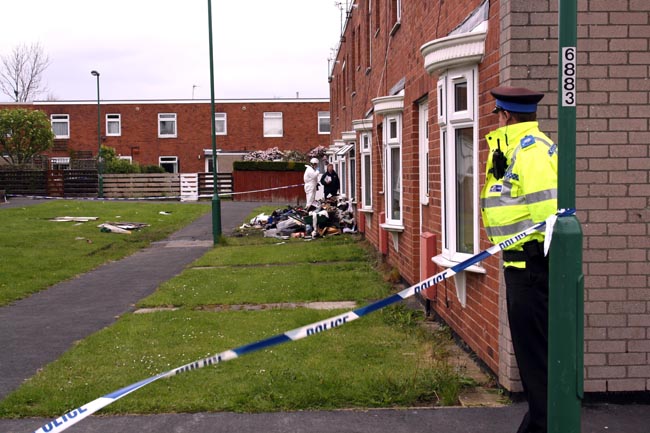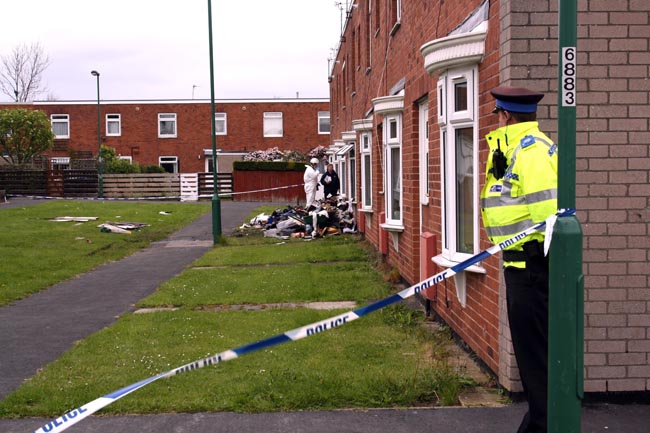 By Martin Walker
A 65-year-old Aycliffe woman dies in a house fire (pictured), Aldi finally confirm new shop start date and Newtonian Ross Turnbull becomes a European Champion.
May was another busy month – particularly for the town's police force – as we continued to bring Newtonians the best news service around.
Today, we continue our series of monthly reviews, looking back on a memorable debut year for Aycliffe Today.
MAY
May proved to be a busy and pretty grim month for Aycliffe Today.
A 65-year-old woman died following a house fire in Newton Aycliffe. Read more.
Following the tragedy, fire chiefs issued a warning to Newtonians about safety in their homes (read more), while an ex-Aycliffe resident who used to live next door to the house which went up in flames says he'd warned local environmental health officials about potential fire hazards – but his calls went unnoticed. Read more.
Meanwhile, two men were charged with burglaries in the Guthrum Place area of Aycliffe (read more), while police appealed for information after a savage dog attack in the town (read more).
Aycliffe officers also investigated a double burglary on the town's business park (read more), while an Aycliffe man was jailed for four years for robbery (read more).
In other news, a group of young underwent an intensive training programme aimed at tackling anti-social driving problems (read more), while four young men had to be cut out of a car wreckage by fire fighters as part of the same awareness programme. Read more.
The owners of Newton Aycliffe town centre confirmed work will finally start on the new Aldi store later this month. Read more.
And the old Southerne Club building was finally demolished in the month of April after standing derelict for years. Read more.
Newton Aycliffe FC confirmed a huge pre-season friendly with North-East Premier League giants Sunderland. Read more.
Ross Turnbull became the first-ever Newtonian to pick up a European Cup medal as Chelsea won the Champions League in a dramatic final. Read more.
Turnbull told Aycliffe Today what it was like to be a European Champion (read more) and he also shared exclusive behind-the-scenes pictures from the historic day (see them here).
Meanwhile, complete with Champions League medal around his neck, the region's TV and local media descended on Moore Lane Park as Turnbull launched Aycliffe FC's summer 'Give Us A Quid' fundraising campaign. Read more.
Turnbull's pal, Aycliffe defender Darren Craddock, opts to stay with his hometown club (read more) and puts his decision down to a "gut feeling".
In other news, the Aycliffe Sub Aqua Club scooped a national award for the second successive year. Read more.
And it's announced that children from Byerley Park Primary School will form a Guard of Honour at the London 2012 Opening Ceremony. Read more.
Our action-packed reviews will continue over the next few days, while you can click on previous reviews below.