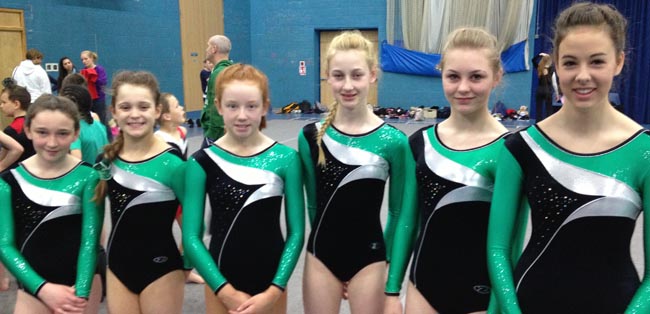 Woodham Gymnastics Academy attended the national floor and vault final at Fenton Manor in Stoke-on-Trent.
There were six girls, who made up the under 14 team, these were Charlie Lough, Lauren Towell, Lisa Robinson, Charlotte Jenner, Keera West and Rebecca Carr.
The girls performed in the very first round and began the competition on the floor.
All the girls performed really well considering it was in front of a very large audience.
The girls then went on to compete on the vault. Overall the girls' team finished in 13th place, which out of the whole country is a great achievement.
Massive congratulations to the team and may they keep going from strength to strength.