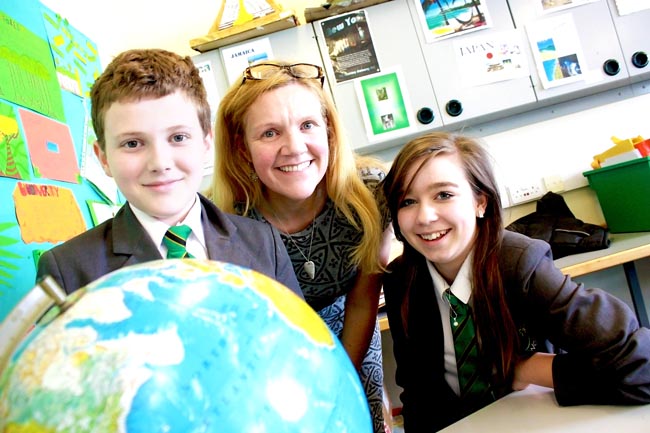 Woodham Academy has appointed a new head of Woodham Learning, Dr. Christine Warburton.
Woodham Learning is a unique programme designed to help Year 7 students settle into their new school and develop the skills they need to succeed at secondary level.
During their first term, students spend the equivalent of one day per week with the same teacher.
This gives them continuity and the security they need when getting used to a new environment.
Woodham Learning is based on the educational research of Professor Guy Claxton and helps students to become resourceful, reflective and resilient learners who are able to work effectively and co-operatively with others.
The programme has proved very popular with students, who say that it helped them to settle in easily and that the learning opened their minds to lots of new ideas.
After obtaining a first class honours degree in Geography at Edinburgh University, Dr Warburton travelled extensively.
She spent four years in the Himalayas conducting research for her doctorate in Himalayan Geomorphology.
She has taught Geography at Woodham for a number of years and brings a wealth of experience to the role.
Dr. Warburton said: "I want our young people to know that there is a wide world out there, of wonder and opportunity.  The world is such an interesting place and I want to help open their eyes to it."