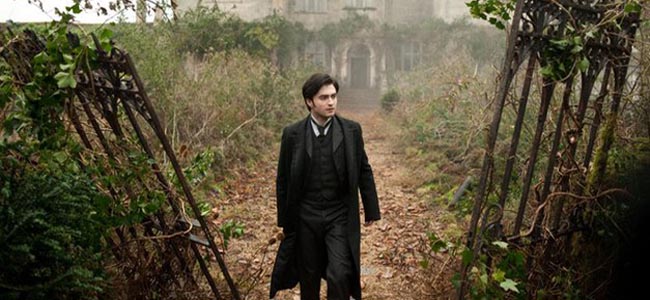 Brodie Millichap reviews the film Woman in Black…
When's this film going to end? I heard myself thinking. Not because it was terrible, more just the extremely chilling tension that had been built.
I was hooked on the film, I didn't want to watch anymore. But, I had to watch.
Don't let that put you off though. I am not the most courageous of film watchers. But, this film will get you to squirm in your seat or jump out of it at least once: that I am sure of.
This film is an old-style horror, don't expect to see blood spurting, guns being fired or strange beasts prowling for their next victim. This film doesn't need any of that, it's a good traditional ghost story. A throwback to another era.
In his first film role after Harry Potter, Daniel Radcliffe returns to the big screens, playing lawyer Arthur Kipps. Radcliffe puts in a great display with his character at the centre of the picture.
The film opens with Arthur told that he is clinging to his job by a thread and that he must go to a faraway village, where he will visit a remote, shuttered, mansion to tidy up a last will.
Upon arriving at the village, the eeriness in the air is very much at large and the villagers make it perfectly clear that they don't want Arthur there. He must go back to London they say. But, he can't.
We are soon shown the mansion where most of the chills will take place and it is easy to say why. It is your typical setting for a ghost story. Lots of rooms for ghouls to hide, old enough for creeks to be made and remote enough to get that uneasy feeling of being trapped, lost.
The house belonged to social recluse Alice Drablow and you are soon taken deep into her past and from that past is where the film comes from.
From here you are gripped by the film, if you weren't already, and like me you may find yourself asking: when will it end?
One word of warning though would be the 12a certificate. Although, not gory or really violent. This film is a chilling one that may have an adverse effect on younger children. I would think very carefully and probably see it for yourself before letting your child go see this film.