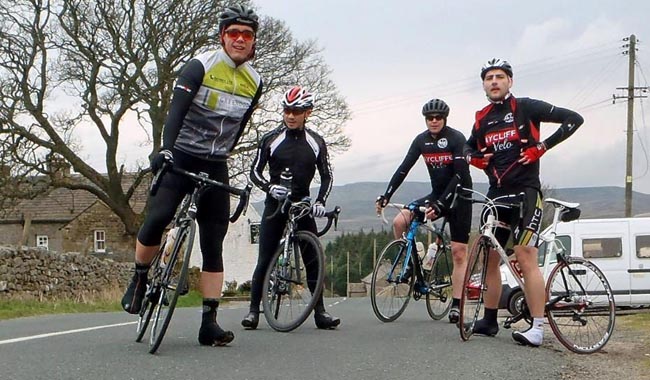 By Martin Walker
A fledgling sports group in Newton Aycliffe has already achieved a string of achievements just seven months after starting out.
Aycliffe Velo – the town's only cycling club – now has more than 70 members after reforming in March this year.
And after already being nominated for Club of the Year in Sport Durham's Sedgefield District, the club is going from strength-to-strength.
Aycliffe Velo was registered with British Cycling in January this year and the club launched a new website and social media accounts, while a Strava group was also set up before the group was officially re-launched in March.
Memberships started with 20 people, but within three months it quickly grew to 40.
The group now boasts more than 70 members and has been successful in gaining funding from the local Area Action Partnership (GAMP), Sport Durham and British Cycling to train young cyclists – the future of the club.
"We've achieved a lot in a short space of time, but there's lots more for us to do in the New Year and we're looking forward to that," said Secretary Chris Atkinson, pictured (below, left).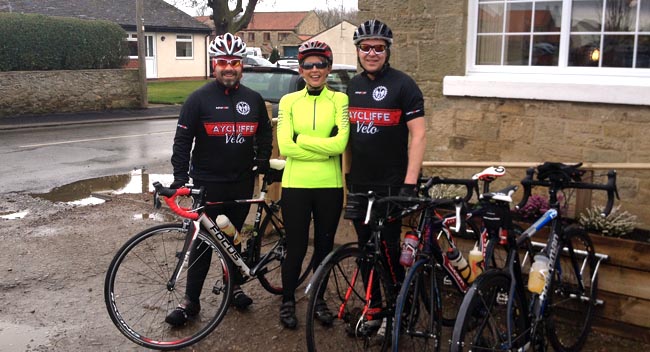 "Our club is different as it tries to cater for all ages and abilities. First and foremost we are a social club and also have many other social events like bowling and nights out.
"We train people to be good group riders and help them achieve their personal goals, we are not a race team but we are also not stopping you from competing at a serious level if required.
"We cover all cycling disciplines, offering one-to-one training at the beginning if you not confident to go out with the group.
"We are aiming by the end of 2015 to be a "Go sky ride Club" and a Go-ride accredited to do youth training, as well as gain Clubmark accreditation – it's a big ask but we think that we have a good team and that it's definitely achievable."
The initial idea of a cycling club started in 2013 and membership grew to 50 but interested declined going into the winter before Chris decided to launch the newly-named Aycliffe Velo in the New Year
He explains: "I knew Aycliffe needed this club, it's a great town and we have lots of enthusiast cyclists, of all ages, all abilities and interested in all disciplines. So I thought, why not?
"I began the long task of investigating what was needed to be done, speaking closely to other clubs and British Cycling and learning from previous issues I had come across I started to develop the club.
"So rather than come up with a name and ask my friends to join, I wanted to open a club that no one knew or had heard of, and hit the road running."
Chris is assisted by Chairman John Gillham, Treasurer Nathan Douglass, Cyclocross co-ordinator Neil Ross, Mountain bike co-ordinator Justin Thompson and Welfare Officer Christine Mudd.
Aycliffe Velo actively encourage other Aycliffe-based clubs – from running, tri, swimming, CrossFit and likewise – to join them for social nights.
More information about the club, including contact details, can be found at www.aycliffevelo.co.uk