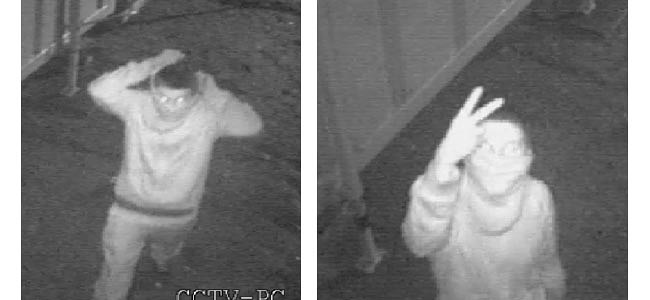 A cocky teenager who flashed a 'V-sign' to CCTV cameras after causing more than a thousand pounds-worth of damage has been told to cough up the cash for repairs.
Aycliffe Today published pictures (above) of the young vandal who caused £1,000-worth of damage to security cameras in building site near Greenlea Garth and Blackton Close, Horndale, in February.
The 16-year-old admitted offences of criminal damage before Magistrates and was referred to the Youth Offending Team for six months and ordered to pay £1,170 compensation to the building contractors.