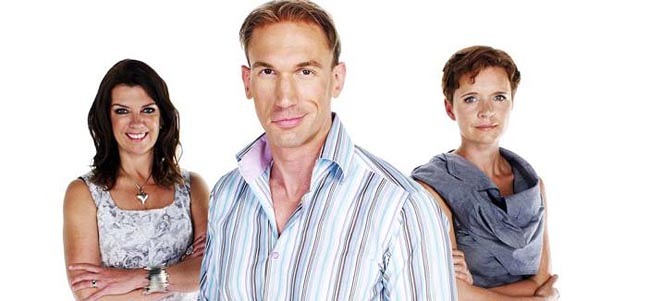 Brodie Millichap picks out this week's TV highlights…
Five Picks Of The Week
Embarrassing Bodies (pictured): Monday 9pm, Channel 4.
The team of doctors pitch up at the Love Luton festival, where they deal with some strange cases. Amongst them are a woman who suffers from patchy skin and another who is covered in bruises, which seemingly appear from nowhere.
The Syndicate: Tuesday 9pm, BBC1.
Second series of the hit drama sees Becky in tears after she loses her Eurolottery ticket which is worth a staggering £72 million. Natalie Gavin stars.
Lightfields: Wednesday 9pm, ITV1.
Back in 1944, Albert's grief begins to get the better of him and he has a confession to make to Eve. In 1975, Vivien worries about Lucy's death. And finally, in 2012, the family are left unsettled by the custody battle.
Prisoners' Wives: Thursday 9pm, BBC1.
Kim is facing an uphill battle as she attempts to clear her husband's name. Meanwhile, Francesca starts money laundering and Aisling is once again asked to forgive her Dad.
Alan Carr: Chatty Man: Friday 10pm, Channel 4.
Alan Carr welcomes Hollywood heartthrob Ryan Reynolds into his studio, to join him on the sofa – how will he be able to control himself? Elsewhere, there is music from The Saturdays – who will perform their brand new single.
Soap Watch
In Coronation Street, the Rovers goes up in flames with Stella and Sunita trapped inside. Karl is going to be the unlikely hero, but which woman will he save?
Emmerdale sees Charity come clean to Jai about sleeping with Declan. How will Jai react to the revelations?
Eastenders sees Phil Mitchell have a busy week which ends with him in bed with a drunken Tanya. Before all that, though, he takes Lola and Lexi to see killer son Ben on his birthday.