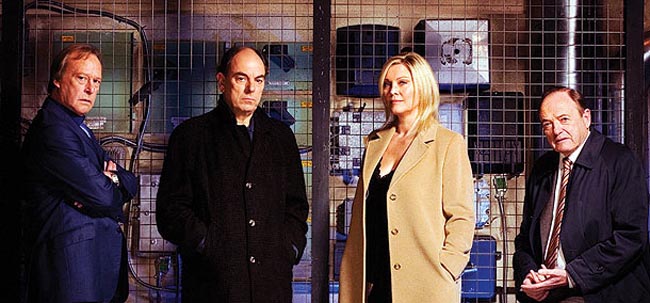 Brodie Millichap picks out this week's TV highlights…
Five Picks Of The Week
New Tricks: Monday 9pm, BBC1.
The popular crime drama returns for a new series this week and the team are dealt an early bombshell when Jack announces he's quitting UCOS. The team attempt to persuade Jack to stay, but before that they must deal with an unsolved murder case dating back 100 years.
SuperScrimpers: Tuesday 8pm, Channel 4.
The last of the series sees Mrs Moneypenny help a couple with spiralling debt to organise their wedding on a budget. Meanwhile Harry Wallop investigates mobile phone contracts.
Who Do You Think You Are? Wednesday 9pm, BBC1.
This week's showing sees actor Patrick Stewart take an emotional journey, as he looks back on his family past. Stewart looks into his father's army career and how it had shocking repercussions on his personal life.
The Hotel Inspector: Thursday 9pm, Channel 5.
Alex Polizzi returns to the Walpole Bay Hotel, in Margate, to discover whether or not the advice she gave three years ago has been taken on board by owner Jane.
In With The Flynns: Friday 9pm, BBC1.
Liam's endeavours to make some extra money take a humorous turn for the worse this week when a client attends his personal training session expecting an intimate service.
Soap Watch
Coronation Street sees Tommy and Tyrone fall-out this week as Kirsty gives Ty a tough ultimatum between her and his friends. He chooses her and sacks Tommy along the way to boot.
Emmerdale sees Alex and Victoria get back together this week after Alex resists the advances of Moira.
Eastenders sees Kat's secret lover revealed this week with Jack, Max, Derek and Michael the four suspects.