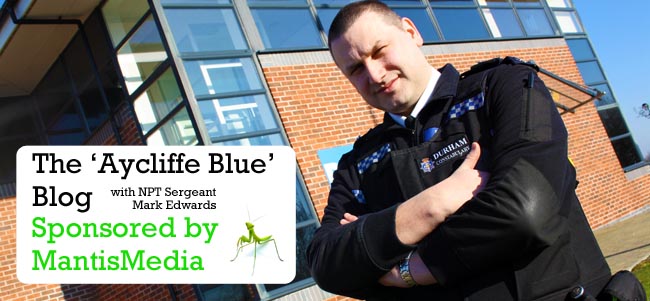 NPT Sergeant Mark Edwards continues his regular blog on Aycliffe Today…
Hello and happy New Year. Welcome to my first blog of 2013!
Things are changing here at Aycliffe on the NPT. PC Matt Stasiak has now departed for the sunny climes of Darlington – his place on Greenfields will be filled by PC Kathryn Pudney as of 4th February.
PCSO Scott Hodgson will be joining her for a while once Mike Welch departs to join the regulars until a new PCSO is appointed for the Ward.
West Ward will see the arrival of PC Grace Holohan, also on 4th February, who will be working alongside PCSO Gavin Laycock.
PC Paul Rogers has returned to Shafto St Mary's and like a hurricane is already making his presence felt!
PC Alan Thompson and PCSO Richard Scott continue to look out for Neville and Simpasture as always.
As for me, I continue to oversee this motley crew and try to keep them in check!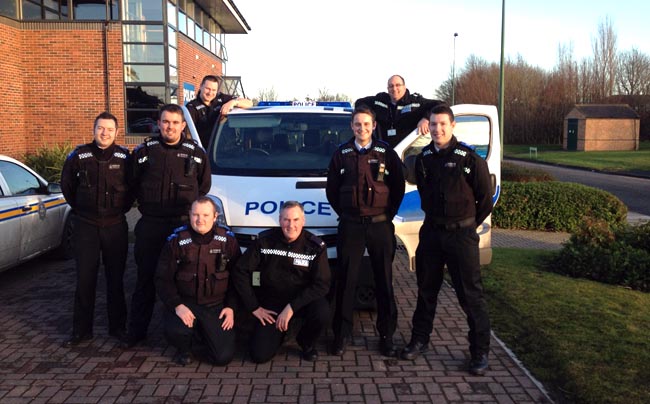 It's been a productive start to the year so far. Our current crime detection rate for this month at Aycliffe currently stand at 75%, anti-social behaviour is down by 16% compared to this time last year.
Our challenge as a collective here at Aycliffe is keep working hard to maintain these results.
I would like to remind everyone of the PACT process – each of the wards in the town holds these forums every month where your local Beat Officers, along with representatives of other agencies, discuss issues with local residents and agree on priorities which we will work towards resolving with our partners.
What follows are details of where these venues are held across the town:
● Woodham Ward – Agnew Community Centre, St Elizabeth's Close
● Shafto St Mary's – Library, central Avenue
● Aycliffe Village – Aycliffe Village Hall
● Neville Parade – Neville Parade Methodist Church
● Simpasture – Simpasture Court
● West ward – Burnhill Way Methodist Church
● Greenfields – Ladybower Evangelical Church
● Middridge – Middridge Village Hall
More precise details regarding times and dates can be found on the Durham Constabulary Website, or follow us on Facebook (search for Newton Aycliffe Neighbourhood Police Team) or Twitter (@AycliffeNPT or @Aycliffe_FiveO).
Staying true to form, here are some court results…
Susan Nicholson, 49, from Aycliffe, appeared at Newton Aycliffe Magistrates Court charged with driving a vehicle along School Aycliffe Lane without due care and attention. The Magistrates fined her £100 and she was required to also pay £85 costs.
Paul Raymond Seymour, 40, from Spennymoor, appeared at the Magistrates for theft from Boyes in the town centre. He was committed to prison for 12 weeks.
Ian Jeffrey Peek, from Peterlee, was charged at Peterlee Magistrates Court in relation to possession an offensive weapon in Newton Aycliffe. He was fined £110, ordered to pay the court a £20 surcharge, and required to pay £85 court cases.
See you next time.
Be good!
Mark J Edwards
Aycliffe NPT Sergeant