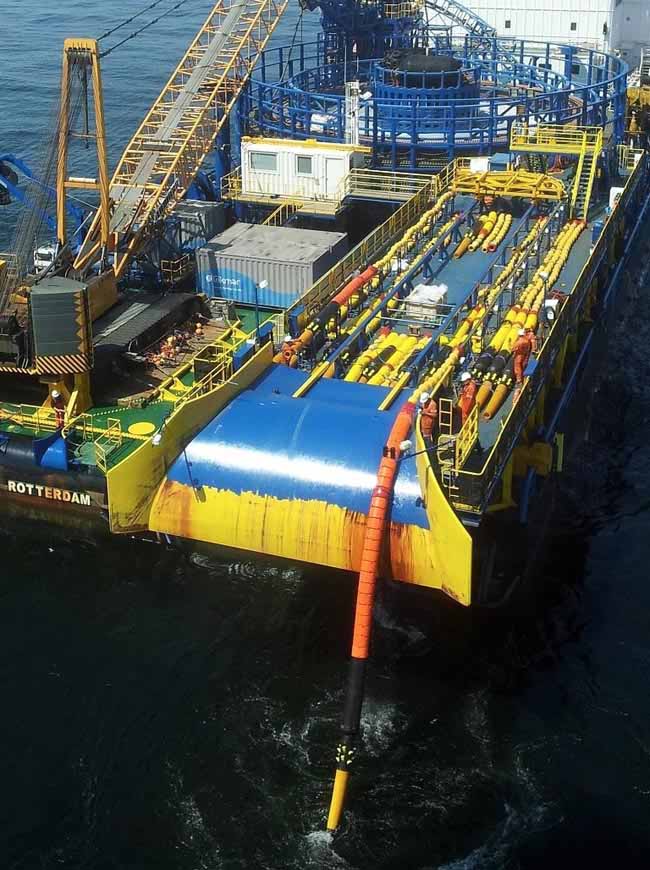 Newton Aycliffe company Tekmar Energy has been awarded a multi-million pound project with Statoil and Statkraft on the Dudgeon Offshore Wind Farm for the supply of its patented technology TekLink.
Tekmar, one of the leading cable protection specialist based in the North East, says the new deal will help Tekmar's ongoing investment at its 75,000 sq ft facility on Aycliffe Business Park.
As part of the cable contract VSMC will be procuring the TekLink Mechanical Latch Cable Protection System which will be installed for the protection of the subsea power cables into the J-tubeless monopile foundations.
Additionally, Tekmar's bespoke polyurethane bellmouths will be used on the offshore substation foundation, protecting the interface of platform and export cables.
The deal marks some significant milestones for Tekmar as this is the 15th project to be working closely with installation contractor VSMC following the recent joint success both parties have experienced in Germany on Meerwind and on-going installation with Butendiek.
It also marks the 30th offshore wind project Tekmar Energy has been awarded and follows the recent announcements of Cape Wind in the USA and Luchterduinen in the Netherlands.
James Ritchie, CEO at Tekmar, said: "We are pleased to be working with VSMC again on another prestigious project.
"Following our initial design work with the client, Statoil, it shows a strong trend towards the benefit of j-tubeless technology in monopile foundations.
"We believe that cost and risk in array cabling has been reduced and track record and trends like the above support that. Further, this project will be manufactured within our new state of the art production facility in the North East of England following the exciting expansion Tekmar is undergoing."
The project supports Tekmar with its ongoing expansion and investment plans such as the new 75,000 sq foot production unit on Aycliffe Business Park.
Operations director John Tweedlie added: "This announcement is fantastic news for all of the staff here at Tekmar.
"We are approaching the completion of the fit out of our new production facility and look forward to fulfilling the Dudgeon contract from that location.
"Winning this project will also provide the opportunity for further employment from within the local community."
The Dudgeon Offshore Wind Farm will be located in water that is between 18-25m deep on a 35 km² site located 32 km [20 miles] off the coast of the seaside town of Cromer in North Norfolk.
With over 25 years' experience, Tekmar is a market leader in the design, manufacture and supply of subsea cables, umbilicals and flexible protection systems for the renewable energy and oil & gas industry.