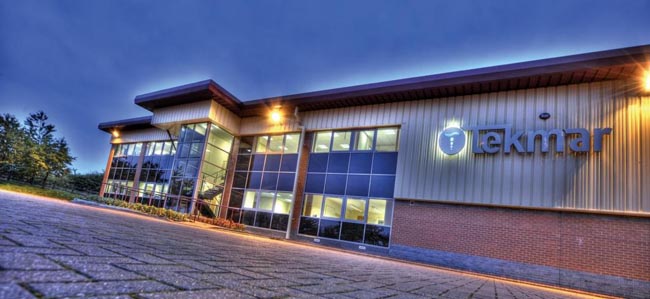 Subsea technology firm Tekmar is to invest £1m in more than trebling the size of its Newton Aycliffe headquarters as it chases new oil and gas opportunities, and creating 30 new jobs in the process.
The company, based on Aycliffe Business Park which currently supplies offshore wind cable protection systems, is looking to expand its operations into the oil and gas sector.
The expansion includes adding a further 75,000sq ft to its current 27,000sq ft facility, with the firm taking on a building adjacent to its existing facility at Park 2000.
This investment will help transform its current facility into a research and development centre, while its existing operations will be expanded to meet the demands of the sector by operating out of the additional larger building.
Tekmar currently employs 75 people and expects to take on at least a further 30 in the next 12 months.
"This expansion will enable Tekmar to expand its offerings in the oil and gas sector while continuing to grow our presence in the offshore wind sector," said chief executive James Ritchie.
"We have existing, high quality transferable skills and technologies that are applicable to the oil and gas sector, which we can deliver through this investment.
"We operate in a global market and this investment will enable Tekmar to maintain and grow its position in the supply chain."
Tekmar is a member of soffshore industries body NOF Energy. The group's deputy chief executive Joanne Leng said: "Tekmar is part of the strong North East England subsea sector that is well-respected and well-utilised by global industry.
"Its expansion highlights the confidence members of the supply chain have in the future of the energy sector and their ability to deliver the technology, skills and services to ensure they remain at the heart of the growth of the sector," she added.