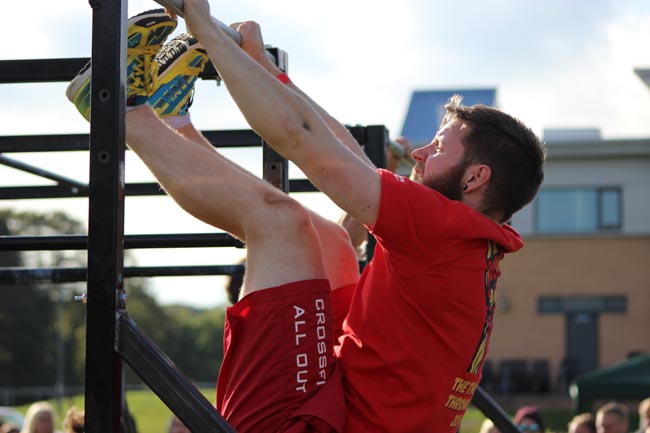 Eight fitness fanatics were flying the Newton Aycliffe flag at a national CrossFit competition.
Members of the town's CrossFit All Out were cheered on by 30 supporters at the Thorium Throwdown, held at Peterlee Pavilion.
See picture gallery below
CrossFit All Out owner and head coach, Terry Anderson, came sixth, followed by coach Joe Allinson in 10th and coach Ash McFee 13th.
Kelly Jones has recently become a Coach at CrossFit All Out and won herself joint-second place in the Masters (over 40's) division.
Meanwhile, the ladies division saw Natalie Stapleton come 17th along with members Nicola Jacques (31st) Yasmin Meite (35), both of whom have only been doing CrossFit since January this year.
Terry said "The support on the day from some of our CrossFit All Out members was immense.
"Everyone has worked so hard this year and this was our first big event outside of the gym.
"So being one of the youngest CrossFit boxes there, we were extremely proud of how well our athletes did.
"It was a great achievement and we look forward to many more in the future."