The Pioneering Care Partnership (PCP) is celebrating after being awarded almost £10,000 to install an outdoor gym in their community garden.
Thanks to funding from Sports England Community Asset/National Lottery funding, five pieces of outdoor equipment have been installed and are ready to use.
PCP chief executive Carol Gaskarth and chair Barry Knevitt gave the equipment a test run after it was installed at the Cobblers Hall site.
"We're really pleased to be able to further develop the community garden at the Pioneering Care Centre," said Carol.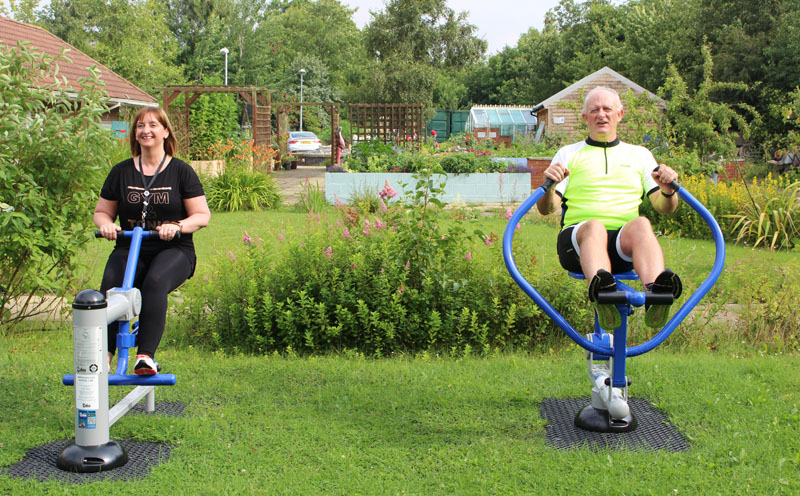 "The addition of outdoor equipment would not have been possible without funding from Sports England Community Asset/National Lottery.
"We will be running groups and sessions and will be developing a timetable for general community use. Watch this space for more information or give us a call."
Barry added: "I would encourage everyone to come and give it a try! Carol and I have had a good workout which has certainly set me up for the day!"
National Lottery players raise £30m every week for good causes, funding arts, heritage, sports, voluntary and charity projects around the UK.
For more information on good causes in your area go to www.lotterygoodcauses.org.uk