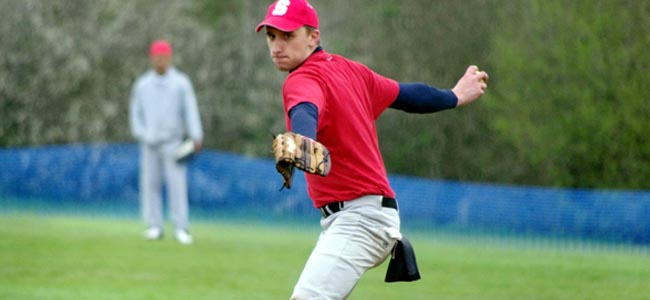 By Glen Robertson
Newton Aycliffe Spartans are still looking for that elusive first win in the British Baseball Federation North League AA Division after suffering a double defeat to the Hull Scorpions at the weekend.
The Spartans went down 17-1 in the first and 15-4 in the second against the league leaders on Humberside, but ticked off another 'first' in the club's short history, as Jason Hill scored the North-East team's first-ever home-run.
After a two-week break due to the inclement weather, Spartans started brightly but an inability to get the final out in the bottom of the second inning proved costly as the Scorpions racked up 15 unanswered runs. Newtonian Candice Burton scored the lone Spartans run.
The second game again saw the Spartans start with purpose and Hill gave his side a 4-1 lead with the landmark home-run, with a three run shot over the left field fence to give the Aycliffe side a 4-1 lead.
But the Humberside outfit showed why they will be in the mix for the league title by scoring another 14 unanswered runs to run out comfortable winners and prolong their unbeaten record to four games.
Spartans return home this weekend to 'The Arena' at Horndale Avenue (opposite Greenfield School) for a double header against Oldham North Stars on Sunday 20th May, in a game supported by lowcostmobilesltd.co.uk.
The North Stars finished at the bottom of the standings in 2011 and have lost their opening four games this season.
The first pitch is at 12pm with pre-game entertainment provided by the Newton Aycliffe Pipe Band from around 11.30am. The Spartans would welcome as many local people as possible to come down and watch this highly enjoyable spectator sport.
Off the field, the Spartans have pulled off somewhat of a coup in arranging for the highly respected and experienced Great Britain National Team Baseball Coach, Sam Dempster, to take two forthcoming training sessions.
Dempster, who has spent the past five summers working as Major League Baseball's (MLB) envoy coach to Great Britain is one of the head coaches in the MLB Envoy Coaching Programme. He has coached in Germany, England, Holland, Spain and Kenya, among other countries, as an Envoy Coach.
In Canada, as head coach of the Durham College Lords, Dempster has compiled an impressive overall record of over 302 wins with five championships. In 2010, Dempster was inducted into the Whitby (Ontario) Sport Hall of Fame and has been awarded the prestigious Julio Puente Envoy International Coach Award by the MLB.
Dempster is also an associate Canadian scout for Major League Baseball's Milwaukee Brewers and was previously a scout for the New York Yankees.
The Spartans will welcome Coach Dempster to their training sessions on 17th May and 7th June.