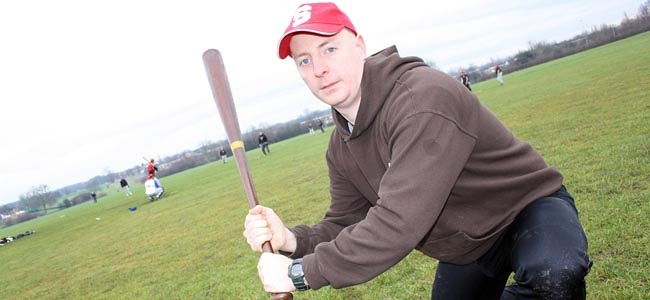 By Glen Robertson
The North-East's only baseball side are expanding their set-up to include a brand new sport.
Newton Aycliffe Spartans, who are rapidly approaching the start of their first-ever league campaign at baseball, are now offering sessions on softball.
A direct descendant of baseball, softball has similar rules but is played with a larger ball on a smaller playing field. Spartans hope to develop a softball side to compliment its baseball team over the coming months.
A softball diamond will be installed at Horndale Field, to join the baseball diamond which is already in place.
Training will run alongside the baseball sessions, while the club hope to enter softball tournaments this year, before entering a league side in 2013.
The baseball side start their first-ever Northern AA league campaign on Sunday April 15, as Manchester Torrent travel to Newton Aycliffe. The Spartans will play 30 regular season games, with each home fixture including two games.
The club are looking for people who would like to get involved on the non-playing side. They are keen to hear from individuals who could help out on home game days, which will be on various Sunday dates through the spring and summer.
Spartans particularly want to hear from any individual that would be interested in becoming the club's official scorer and statistician.
Anyone interested in being involved with the club in any capacity can contact manager John Johnston (pictured) on [email protected] or visit the team's website at www.newtonaycliffespartans.co.uk