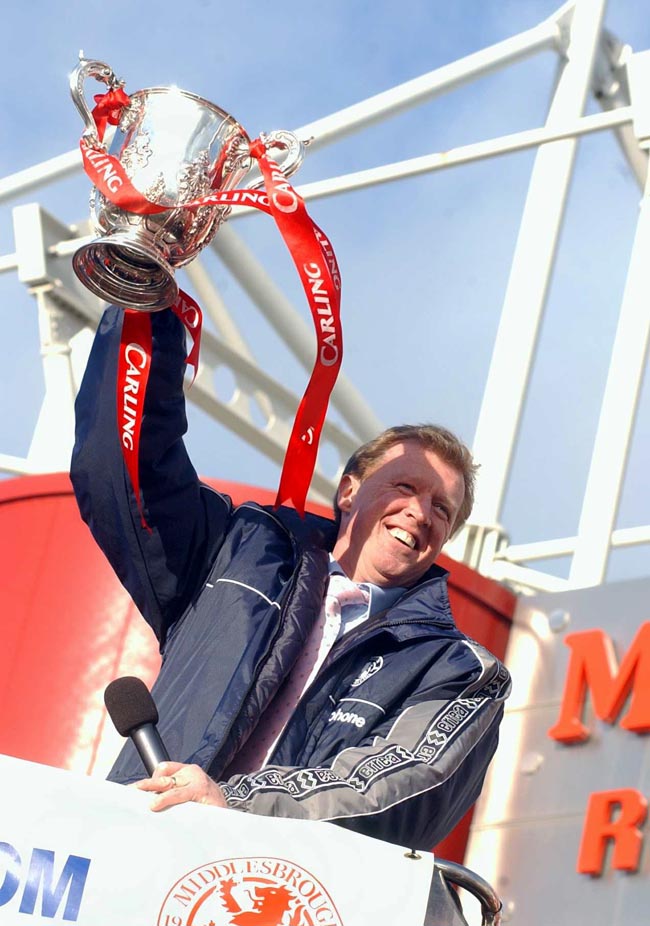 The last man to win silverware for a North-East club has told how preparation is the key to winning any big game.
Steve McClaren guided Middlesbrough to League Cup glory back in 2004.
The weekend marked the 10th anniversary of Boro's historic victory at the Millennium Stadium, as fellow North-East side Sunderland lost the same cup final at Wembley.
In a book to celebrate the anniversary, One Giant Leap, published by Dave Allan Communications and designed by Aycliffe Today publishers Mantis Media, McClaren talks about his preparation for the big day after a 2-1 derby defeat at Newcastle before the final.
"Winning big games is all about preparation," says McClaren.
"The admin and backroom staff were terrific in that task. We got beat at Newcastle in our previous match before the final with a disputed Alan Shearer penalty.
"The following day, we pulled the staff in to prepare the week, Sunday to Sunday. One of first things we agreed was that everyone had to forget the Newcastle game, which was difficult to do because it was a local derby and we had lost, but we had to move on quickly and focus on the final.
"Normally I would have all kinds of training sessions planned out in preparation for the next game on the board in my office. As usual, I'd written this up as my outline plan. The staff looked up at it and said it was too much. That was me, I always over-prepared.
"They told me it was important for the players' psyche that we got the sideshow out of the way. By that, they meant the media circus that goes with any cup final, something we had to get done early in the week and then there'd be no more press activities for the players for the rest of the week.
"But another part of the cup final sideshow is the players' families and friends. You don't want the players' wives getting to the stadium on the day without tickets and texting their husbands about it, taking their minds off the important business.
"There have been many cup finals lost because of wives haven't been happy. So tickets and travel arrangements were all sorted on the Monday.
"It was agreed that Tuesday was the only day I could spend on the training pitch preparing for Bolton and the cup final. On the Wednesday, we had a tennis competition at David Lloyd's with to relax players. Thursday was a day off, Friday we just did a light training session before travelling to Cardiff ready for Sunday's game.
"I wanted to work but instead of trying too hard, we tried easy. That was Bill's phrase, 'try easy'. Bill (Beswick), Harry (Steve Harrison), Roundy (Steve Round), PB (Paul Barron), Chris Barnes and the medical staff managed me, which was hard, but they knew me and they managed me very well.
"All week, we carried through that theme of 'try easy' and 'be ready at 2.00'. At 2.07 we were 2-0 up and had won the cup."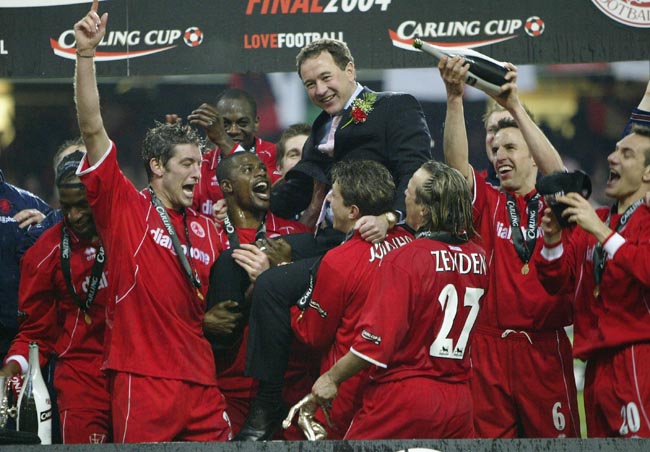 In his role as an internationally recognised sports psychologist, Beswick still talks about Boro's cup final preparations when making presentations to a wide range of sports professionals.
"I've lived with this final ever since because it acts as a case study for many of the things I try to teach," says Beswick.
"That week and the game itself were a model. The boys did a fantastic job on the field but that game was equally won off the field.
"Middlesbrough had lost a number of finals and I did some research into that. Many people shared my view that the club had handled previous preparation stages very badly.
"Middlesbrough were desperate for success but anxiety to win had overwhelmed the players. We set about removing the anxiety. Our boys were surrounded by the expectations and hopes of the town so we had to try to remove that pressure."
One Giant Leap is available from MFC shops, priced £15.