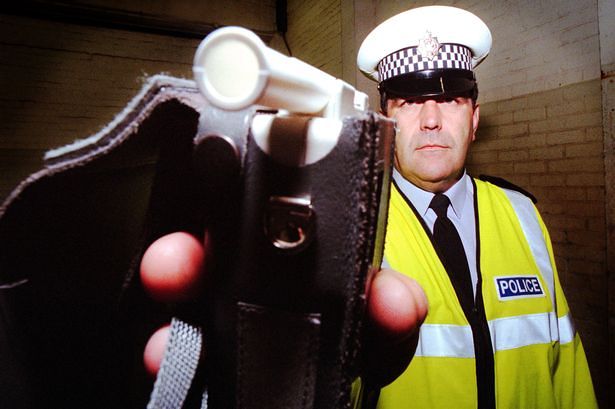 Road policing officers from Durham Police are warning that drinking the night before can leave motorists unfit to drive the next day.
Staff from the joint specialist operations unit, which covers both Durham and Cleveland force areas, launched their summer drink and drive campaign on Saturday (June 1).
It is part of the national enforcement campaign led by ACPO (Association of Chief Police Officers) and runs throughout the whole of the month.
The campaign in Durham and Cleveland will include random stop checks of vehicles, breath testing of any driver committing a traffic offence or involved in a collision and of anyone suspected of drinking alcohol. Suspected drug drivers will be dealt with by means of roadside testing and blood tests.
At the roadside checks officers will be handing out leaflets reminding drivers of the law and of the consequences of being convicted for drink-driving.
Inspector Ed Turner said: "We work all year round to get the message across that drinking and driving don't mix, but the summer months always present additional challenges. In fact, our research shows that June is the second worst month in the calendar for accidents which involve a drink-driver.
"One of the main messages we would like to get across is the amount of time alcohol takes to leave your system. Many people think they are ok to drive the morning after having a drink, but are completely unaware of the fact that, for example even three 250ml glasses of wine will take at least 13 hours to leave your bloodstream.
"This means that if you have your last glass of wine at 10pm you should not think of driving until at least 11am the next day."
"In terms of the overall number of drink-related collisions, we are seeing a downward trend over the last few years. This is obviously encouraging, but we cannot be complacent when so many people are still being injured or killed because of the actions of motorists who are over the limit."
"I would urge people to watch the amount they are drinking and not put themselves, or other road-users at risk," said Insp Turner.
Further information is available at www.drinkaware.co.uk and www.morning-after.org.uk
Some drink-drive stats:
• In 2012 there were 159 casualties resulting from drink-related road traffic collisions* in the Durham and Cleveland areas. The figure comprises four fatalities, 20 seriously injured and 135 people classed as receiving slight injuries.
• However this represents a substantial fall from 2009 (248 casualties, inc eight deaths) and 2008 (231 casualties, three deaths).
• Over the same four-year period across Durham and Cleveland, June has the second highest number of drink-drive collisions after October.
• Peak times for drink-drive accidents are midnight to 1am on weekends, and 8-9pm on weekdays
• Just over 75% take place within 5km or less of the driver's home
*drink-related collisions are those involving at least one driver recorded as being over the legal limit