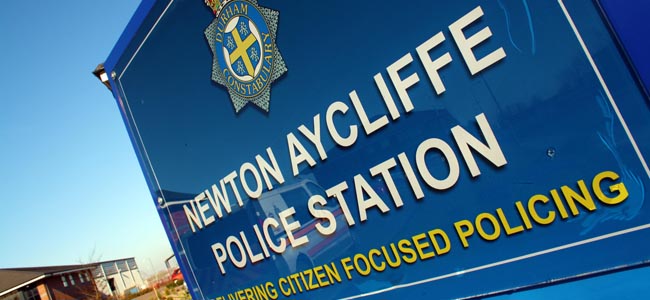 By Martin Walker
Newton Aycliffe police are appealing for information after a spate of burglaries in the town this week.
As revealed in Sergeant Mark Edwards' regular blog on Aycliffe Today, suspects attempted one burglary on Van Mildert Road, while there was another break-in at Hylton Close.
Between 2 and 3pm on Wednesday (27th February) suspects have attempted to force entry into a house on Van Mildert Road – as a result a window pane was completely shattered before the person/s responsible have fled the scene.
Between 8am and 4pm the same day a house on Hylton Close was broken into where items were stolen from within, including a DELL and ACER laptop, both valued at around £700. A number of watches were also taken.
Sgt Edwards said: "I would appeal to anyone who has information about these crimes to make contact with myself or my team at Newton Aycliffe.
"It may be that you witnessed someone looking out of place in those areas on Wednesday but thought nothing further of it at the time."
Anyone with information can call the police on 101, or message the Neighbourhood Police Team through Facebook: click here
Click here to read Sgt Edwards' blog