Hardwick Hall Hotel was filled with excited students and immensely proud parents on Tuesday evening as everyone awaited the results of the Woodham Sports Academy Presentation Evening.
The annual awards night is always well attended and this year was no different.
Joined by Durham County Cricketer Keaton Jennings, the crowd were given an insight in to the life of a sports star and students had the opportunity to ask the cricketer questions.
Students were recognised in a number of categories including the Individual Achievement awards for each year group, the Woodham Sports Academy Team of the Year award, and the Leader of the Year award.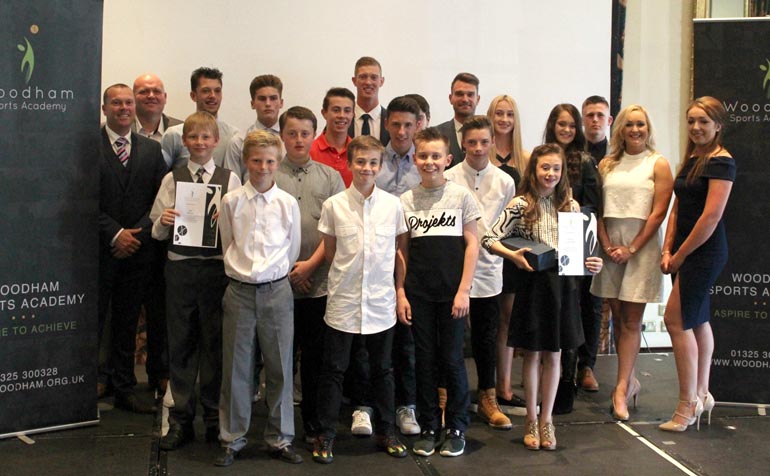 A further award, The Mark Bulman Award was given to a student who has shown hard work commitment, determination and a passion for what they do.
This award is in memory of former student, Mark Bulman, who died of cancer in 2010.
See more pictures below
The award symbolises everything students should aspire to. Through hard work, resilience, a positive mind-set and strength you can achieve anything in life, no matter how difficult.
The winner of the Mark Bulman Award was Charlotte Lough, who received the award for her commitment to dance this year, taking part in a number of regional and national competitions, her fundraising efforts and receiving a scholarship to dance in Hollywood.
Woodham Sports Academy has over 200 members all of whom train and compete at regional and national level in a variety of disciplines including dance, gymnastics, football, cricket, softball, American football, table tennis, swimming, basketball, handball, water polo, leadership and girls' football.
Woodham Sports Academy director Liam Clough said: "Well done to all students, you should all be incredibly proud of the achievements and contributions this year. Your hard work, dedication and desire to improve is what makes Woodham Sport the success it is today."
The winners on the evening were
Year 7 Individual Achievement Award: Sydney Etherington
Year 8 Individual Achievement Award: Jake Mendelsohn
Year 9 Individual Achievement Award: Christopher Jones
Year 10 Individual Achievement Award: Lisa Robinson
Year 11 Individual Achievement Award: Billy Wade
Leader of the Year: Sam Dawson
Team of the Year Award: Woodham Cricket Academy
Mark Bulman Award: Charlotte Lough