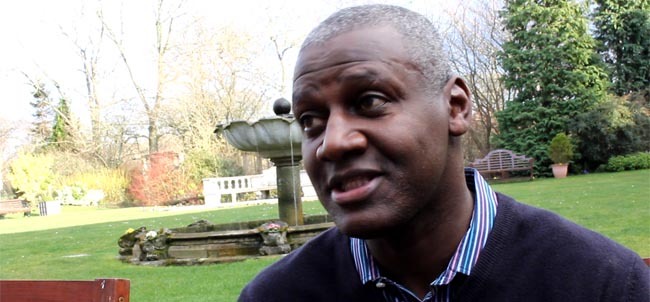 By Martin Walker
Manchester-born Sunderland legend Gary Bennett says there's only one side he'll be rooting for at Wembley this weekend.
The Black Cats take on Manchester City in the Capital One Cup Final tomorrow, hoping to end a 41-year wait for a trophy.
Bennett was brought up a Man City fan but played 443 games for the Wearsiders between 1984 and '95.
He lost three times at Wembley as a Sunderland player – the 1985 League Cup against Norwich, the 1990 second division play-off final v Swindon (scoring an own goal to give Town victory, although Sunderland were awarded promotion when Swindon wee demoted) and the 1992 FA Cup Final against Liverpool.
He was also a player-coach with Darlington when they lost the 2000 League Two play-off final against Peterborough.
So Bennett is hoping it'll be fifth time lucky for him on Sunday, and is predicting a shock for boyhood club City.
In a Video Interview with Aycliffe Today, Bennett told us: "I was born in Manchester, I grew up a Man City supporter, but I'm Sunderland through-and-through.
"I had eleven-and-a-half years with Sunderland, so my fingers will be crossed. Everything will be crossed.
"I'm starting to get the flutters in my heart now, I'm getting excited about the game. It's an exciting time for everyone connected to the club.
"I was lucky enough to get to Wembley three times with Sunderland – the League Cup, FA Cup and a play-off final – but unfortunately I was on the losing side three times.
"It's going to be very tough against Manchester City, with all the finance behind them, but who knows, on the day, and with a bit of luck, we might be able to pull one off.
"It's important that Sunderland don't concede early. As the game goes on hopefully they'll grow with confidence, and I think we can sneak it 2-1."
Bennett is joining up with his former Sunderland and Darlo team-mate Marco Gabbiadini this weekend, with the pair covering the game for BBC Radio Newcastle.
"I last went to Wembley with Marco when we were with Darlington," he said.
"So I've been there as a player, as a coach and now I'm going as part of the media.
"It'll be a great occasion, with two great teams, and hopefully we'll be bring the trophy home."
Click here to see our Video Interview with Bennett