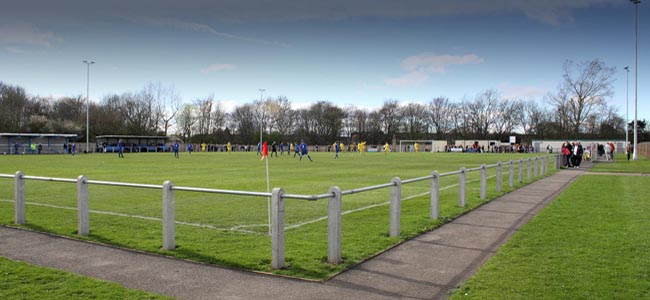 Northern League first division outfit Newton Aycliffe have confirmed their pre-season programme, with an eye catching friendly against outgoing league Champions Darlington forming the centrepiece.
Allan Oliver's side will square off against Martin Gray's Quakers on Wednesday 17th July at Moore Lane Park, three days before their emotional maiden Frank Swinburne Memorial match against second division Northallerton Town.
Oliver's side will open their summer campaign with a trip to Northern Counties East League side Athersley Recreation in Barnsley, and three weeks later will host the south Yorkshire outfit in a return game at Moore Lane.
Trips to Tow Law Town, and Wearside League duo Coxhoe Athletic and Darlington Cleveland Bridge are in place, while the final game before the league kick off sees Oliver's side host neighbours Darlington RA. The Northern League season starts on Saturday August 10th, with the FA Cup qualifying round scheduled for August 17th.
The Newtonians can boast they were the last side to beat Darlington in the Northern League as the Quakers steamrolled the division. Aycliffe won 2-1 at Moore Lane Park in December. It will be the third summer meeting between the sides, with Darlington providing the opposition in 2010 and 2011 while still a professional club.
Meanwhile the home game against Northallerton Town will take place on a day of events dedicated to the memory of Aycliffe's late committee stalwart Frank Swinburne, who sadly passed away in March. A sponsored walk on the day of the game will mirror the feat undertaken by Swinburne in 2010, when he walked 25 miles from Aycliffe to the Regency Stadium. The walk will reverse this time, with Moore Lane Park providing the finish line for participants.
Athersley Recreation have just finished as runners-up in the Baric NCEL first division, winning promotion to the Premier League for the first time in their history at the first time of asking. The club have been on something of a meteoric rise through the minor divisions, akin to what Aycliffe achieved just five years ago.
Oliver hopes to be able to announce one more game, with the curtain raiser being a friendly against the club's Development Squad, who finished 7th in the Durham County under 18s division. The game is currently subject to a date and venue being confirmed.
Pre-season programme in full
Saturday 13th July, 2013 – Athersley Recreation (a) 2pm
Wednesday 17th July, 2013 – Darlington (h) 7.30pm
Saturday 20th July, 2013 – Northallerton Town (h) 3pm
Wednesday 24th July, 2013 – Coxhoe Athletic (a) 7pm
Saturday 27th July, 2013 – Tow Law Town (a) 1pm
Monday 29th July, 2013 – Darlington Cleveland Bridge (a) 7.30pm
Saturday 3rd August, 2013 – Athersley Recreation (h) 2pm
Tuesday 6th August, 2013 – Darlington RA (h) 7.30pm
*Admission prices for friendlies will be announced in due course