Aycliffe Today editor Martin Walker continues his review of 2015, looking back on August and September…
August
• The chairman of ACORN Residents' Association Ken Robson causes a stir with extreme views saying we should have tougher laws on criminals – including capital punishment for murderers and child molesters, public floggings for thieves and fraudsters and even full frontal lobotomies for burglars.
• Eight Apprentices at Gestamp Tallent are handed their permanent contracts of employment during a special presentation (below). Aycliffe's biggest employer also handed certificates to eight other members of staff who complete advanced manufacturing programmes as part of the firm's efforts to keep employees fully trained.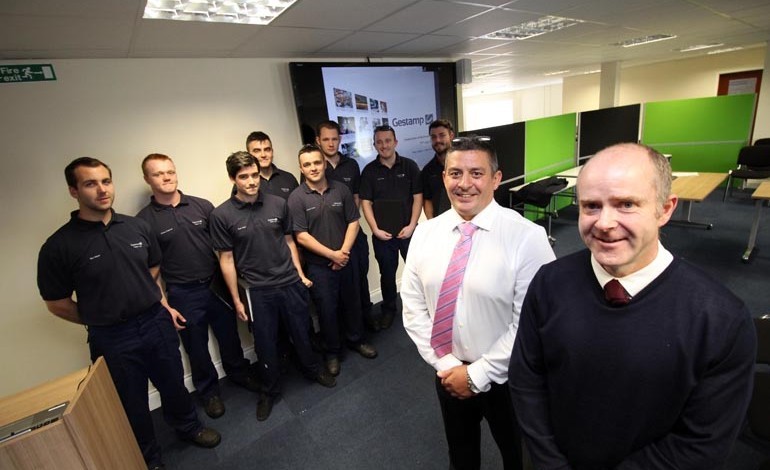 • Newton Aycliffe FC's season gets off to a fantastic start with a win over league champions Marske United.
• The new £1.1m ROF 59 activity centre is officially opened on the site of one of the former World War II munitions factories on Aycliffe Business Park. Finley Leisure boss John Finley is pictured outside the new facility (below).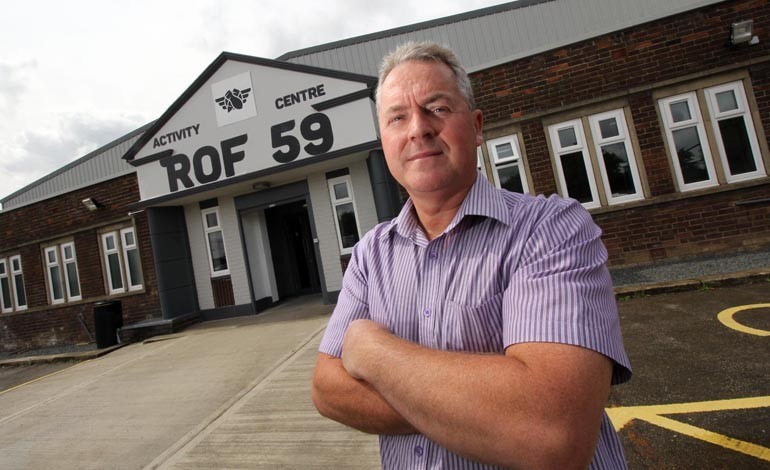 • Newton Aycliffe father-of-one Reece McAllister fights his way to the top in the world's biggest Muay Thai boxing competition after he's crowned Top King World Champion in Hong Kong (below).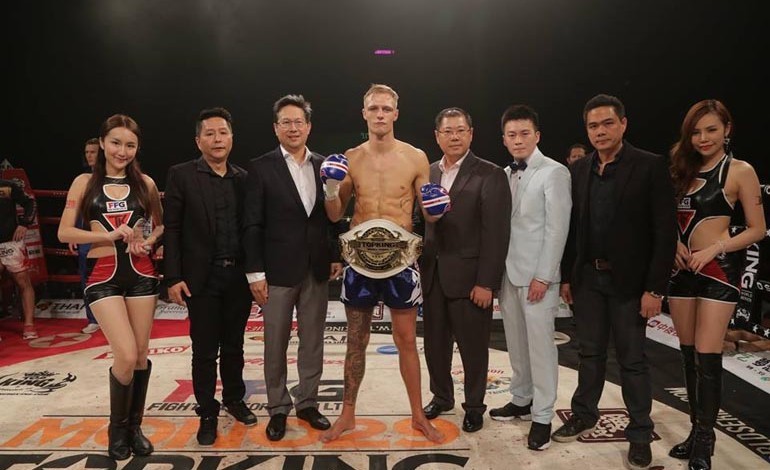 • Aycliffe-based online retailer Modern Rugs is awarded the title of 'Best Online Retailer 2015' by Interiors Monthly Magazine.
• Bowler Jack Slatcher (below) smashes an Aycliffe club record with a dazzling 10-wicket haul, with the 20-year-old skittling Yarm's second team out in under 11 overs as Aycliffe's second XI romped to a record-breaking victory at Aycliffe Sports Club.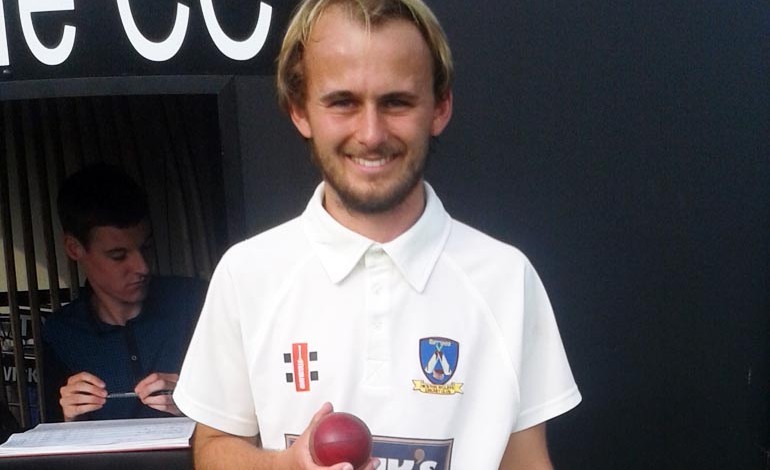 September
• A proposed housing development in Aycliffe acts as a pilot for a new profit-making housing venture set up by Durham County Council. The new development is proposed at the Agnew site near Woodham.
• Charity fundraiser Paul McGeary sets a new target after smashing through the £10k barrier.
• Hitachi Rail Europe's new £2m train-assembling factory (below) is officially opened on Aycliffe Business Park by Prime Minister David Cameron and Chancellor George Osborne.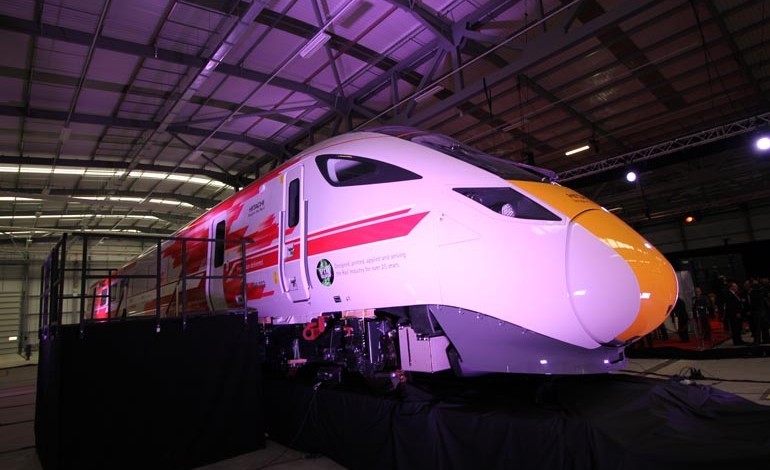 • David Cameron (below) insists there's enough support and investment to make sure Hitachi's new factory in Newton Aycliffe doesn't go the same way as Fujitsu 20 years ago, in a short interview with Aycliffe Today.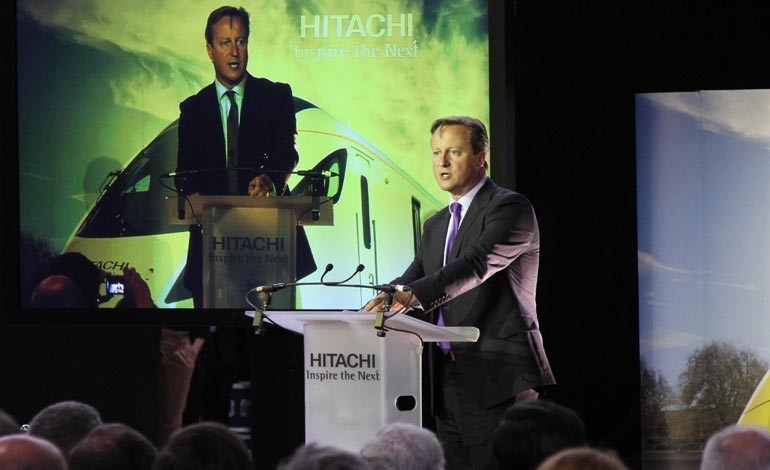 • Leading budget hotel group Premier Inn applies to almost double the size of its Newton Aycliffe facility next to the Gretna Green pub on the A167, in an extension to accommodate 31 new rooms.
• Newton Aycliffe FC sign a club record sponsorship deal with Mantis Media and Aycliffe Today for the new Northern League season (below). The Aycliffe-based media firm agrees to sponsor the club's home and away strips as well as the players' tracksuits for the 2015-16 campaign.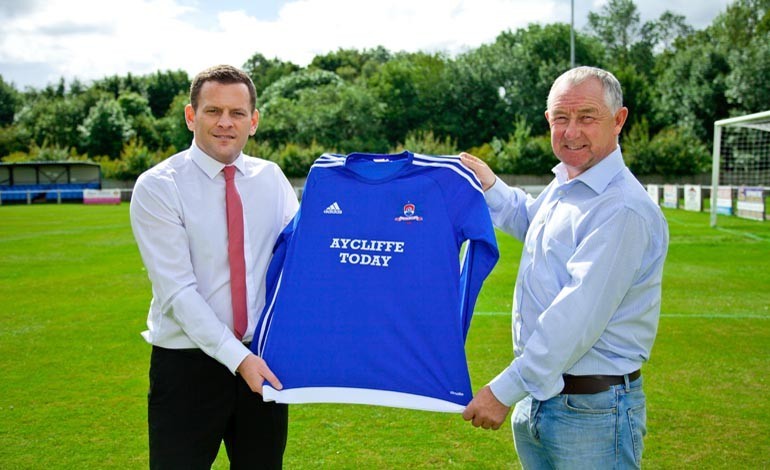 • Aycliffe firm Stiller Warehousing and Distribution officially open its new state-of-the-art, 40,000 sq ft warehousing facility, costing £1.1m.
• Renowned North East commercial law firm Whitehead and Low Solicitors LLP announces it is setting up a specialist employment law office on Aycliffe Business Park.
• The former Thrislington Partitions building on Aycliffe Business Park – which closed in 2008 with the loss of 60 jobs – is brought back to life by manufacturing company Premo Fabrications thanks to a £750,000 expansion, creating 20 new jobs – boosting Premo's ranks to 49 staff (below).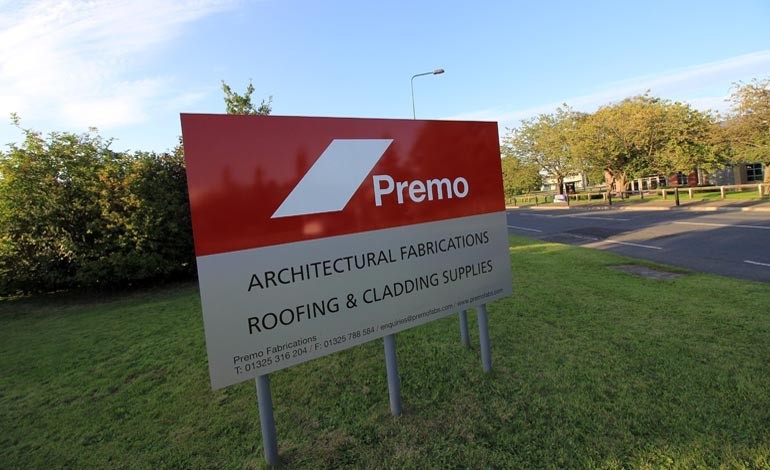 • Durham County Council proposes to axe free buses for students in £740,000 cost-saving measures.
• Cash from the sale Shafto House in Aycliffe helps to fund a new £36,000 Multi Use Games Area (MUGA) at Moore Lane, near Aycliffe Sports Club. Half of the cash for the MUGA was provided by Great Aycliffe Town Council, with the other half coming from Durham County Council funds from a previous 'Section 106 agreement', following the sale of Shafto House. It was officially opened by Aycliffe Mayor Mary Dalton, her consort, councillor Michael Dalton, and one of Aycliffe's Durham County Councillors, Cllr Sarah Iveson (below).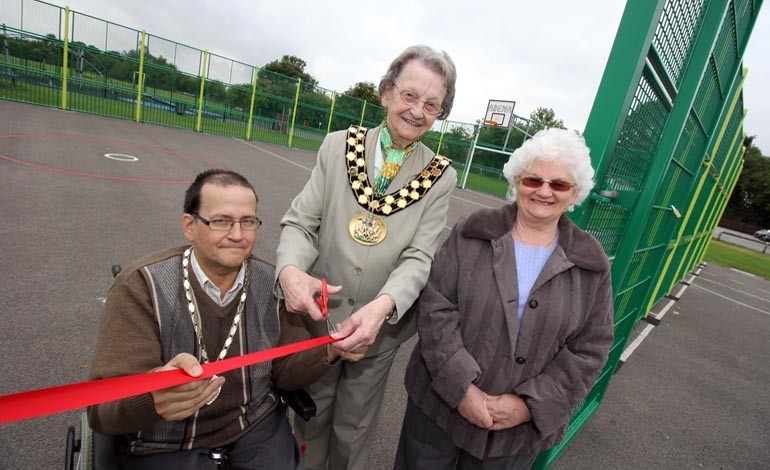 • OneGym, which has an establishment on Aycliffe Business Park, announces an expansion plan to open a new gym at Redcar.
• Plans to build a new care home on the site of the former Aycliffe police station demolished earlier in the year are recommended for approval. Durham Constabulary sold the 1.1-acre site to Gateshead-based Helen McArdle Care.
• A huge trampoline park opens in Aycliffe as part of exciting new activity centre ROF 59 activity centre, consisting of 75 trampolines, including free running areas and a slam dunk.
• Aycliffe's cricket team finish a creditable fifth in the NYSD League second division after a final-day defeat at home to Barnard Castle.
• Construction work officially starts on the North East's first University Technical College in Newton Aycliffe (below). The £10m UTC South Durham, an engineering and advanced manufacturing Centre of Excellence, is due to open in September 2016.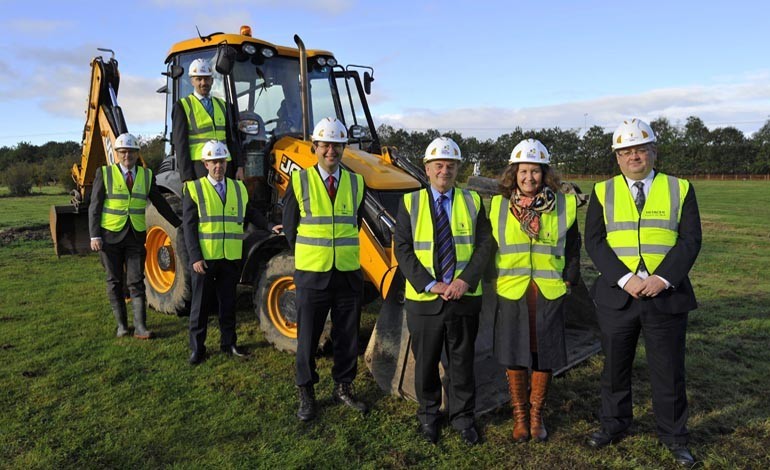 • The leader of Durham County Council, Simon Henig, tells Aycliffe Today that a revised County Durham Plan (CDP) will be drawn up ready for a new inspection in 2016. It had previously been rejected by a planning inspector.