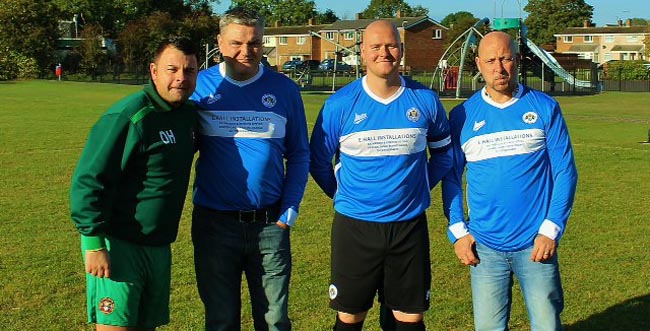 Newton Aycliffe Sports Club FC has secured a new sponsor for their home kit with the 2014-15 season now well under way.
E Hall Installations (Bathroom & Kitchen fitting General Home Maintenance), have gladly put the name on the new-look blue home shirts, which have also been funded by the Sports Club and The Jolly Boys Charity section.
The Sports Club have now moved to the Wear Valley Sunday League and finding this campaign to be slightly tougher after last season's successful promotion campaign in the Darlington Sunday Invitational League.
The home form has seen one win (against Huntsman), one draw (Shildon Crossings) and their first home defeat in the league to Shildon Three Tons just a week ago.
Away form has shown a similar pattern, with a demolishing at hands of Darlington Rolling Mills, two draws at Willington Queens Head and Bishop Auckland Station, and an excellent win away to Gainforth Cross Keys.
So far the cup games have shown similar results – a win in the county cup against Harrys Bar from Peterlee was followed by a close defeat against South Hylton Potters from Sunderland.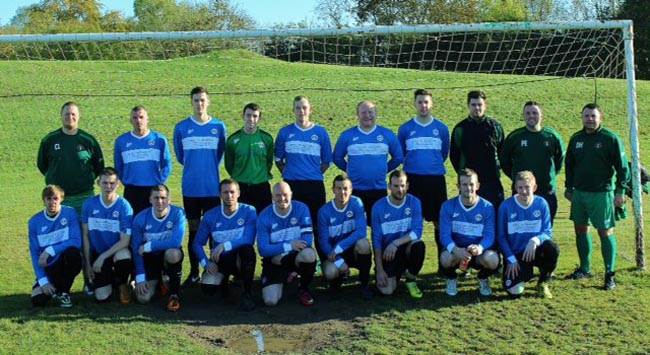 A close game against Tudhoe saw The Sports Club crash out of the League cup, but a win in The Heart Foundation Cup at the weekend sees them comfortably through to the next round.
"It's going to be a tough season, but everyone at the club is committed to year on year improvement and with the continued support of the Sports Club, its sponsors and everyone who takes time to come and watch we are sure to achieve our goals," said the club.
There are also some upcoming events to help raise funds, the first being a Golf Tournament which will be held at INEOS Golf Course on Saturday 1st November (teeing off from 9.30am) and this is to be followed by a Live Music Event to be held at Moore Lanes Sports Club on Friday 14th November. Music will be provide by Live Lounge, covering numerous bands such as Oasis, RHCPs, The Kooks, Kings of Leon and many more – if you came last year you will know what a good set these boys do and an excellent night is guaranteed – tickets are on sale now. See Paul Eales for details or ask any Staff Member at the Club.
Pictured (top) is David Hall (Assistant Manager) with Eddie Hall, Mark Craggs (Captain) and Shaun Saunders.