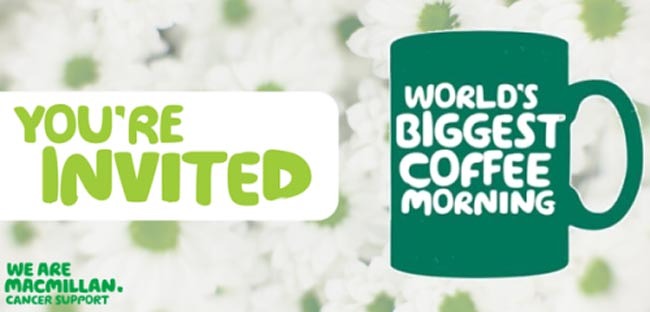 A Macmillan Coffee Morning is being held at Neville Parade Community Hall on Saturday.
The annual national fundraising event is billed as the world's biggest coffee morning, with events held on Friday and Saturday across the country.
Local fundraiser Michelle Dodds is hoping to beat last year's total of £305 with this year's event at Neville Parade, which runs from 11am until 2pm.
"I have 10 local businesses setting up a stall each donating whatever they can," she said.
"I have an amazing raffle and have been donated some fantastic prizes as well as, of course, a cake stall!"
Click here to go to Michelle's Facebook page and find out more.