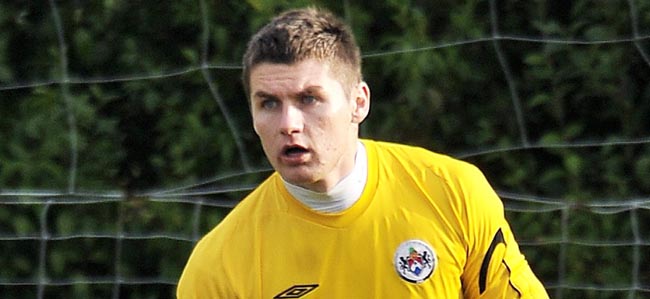 By Martin Walker
Newton Aycliffe WMC keeper Ste Richardson says the team dedicated their County Cup semi-final victory to two club legends who are no longer with us.
The former Aycliffe FC shot-stopper made a blinding save with the tense last-four clash on a knife-edge last Sunday.
Lewis Wing had put the home side ahead in the first half at Woodham Academy only for South Shields Rose & Crown to level after the break.
Richardson then kept the tie alive with a superb reaction save in the last 10 minutes before Kyle Swankie – another former Aycliffe player – bagged the crucial winner.
Cue the celebrations.
"It was brilliant," said the 29-year-old, who immediately dedicated the win to Frank Swinburne and Darren Ablewhite.
"There's a lot of Aycliffe lads in the team and I think every time we go out on the pitch, we're thinking of Frankie and Able. It's just something that never goes away.
"Thankfully we managed to win and it was a good day. But the next day at work was a long day."
Aycliffe are yet to discover who their opponents will be in the County Cup final, due to be played on Sunday 5th April – just a few hours before Sunderland play Newcastle at the Stadium of Light.
"It'll either be a really good day or a really bad day!" laughs Richardson.
"But it'll be a great occasion and hopefully we can emulate Des Wood's Aycliffe Club side who won it about 20 years ago.
"It's the first time an Aycliffe side has reached the County Cup final for a long time and we want to do the town – and Frankie and Able – proud."
The Club – jointly managed by Dave Owen and ex-Boro keeper Jason Steele – are still hoping to win the Durham and District League Premier Division to round off what would be a memorable season.
Richardson added: "We still have a lot of games to play but the dressing room is buzzing at the moment and if we can keep up this kind of form, we'll have a good chance of winning it.
"There's a lot of good sides in the division – it's the hardest Sunday league in the area – but hopefully we can win both the league and the County Cup."
Aycliffe Today will bring you more build-up to the County Cup final nearer the time.