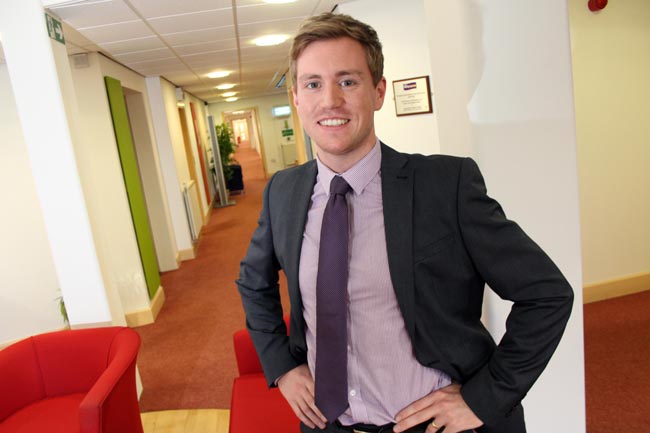 In response to growing demand from the business community, GEM Partnership has recently bolstered their Commercial Team with the addition of Jamie Hayhurst, who has taken up his post at the company's Newton Aycliffe office based at the Evans Business Incubation Centre on Aycliffe Business Park.
At the heart of GEM's philosophy is an emphasis on building strong and long-lasting partnerships with local clients and candidates which has enabled us to build a truly enviable reputation in the market place.
GEM pays far more than lip-service to professional standards and is proud members of the REC – the only recognised trade association for recruitment agencies and professionals – and has also signed up to its code of professional conduct.
"We offer a comprehensive knowledge across a broad range of sectors, with industry specialists working in each division," says Jamie.
"This allows companies to benefit from our expertise, the highest standards of professionalism and personal integrity."
Jamie represents GEM Commercial, a division that specialises in the recruitment of office support staff in a broad range of disciplines across County Durham, Teesside, North Yorkshire, Tyne & Wear and Northumberland.
Jamie adds: "At GEM we recognise the vital role support functions play within a well-run organisation.
"As such we offer a full suite of support personnel to organisations of all sizes, with pre-qualified personnel available at short notice, offering a wide range of commercial capability.
"All candidates are thoroughly screened, with tried and tested interview and methodologies adopted, to ensure we only represent the best talent available."
Encompassing short-term temporary contracts, covering holiday or sickness, through to a strategic permanent appointment, GEM Commercial has the availability of candidates and depth of knowledge to deliver the best quality individuals in your market place in a timeframe that suits your business needs.
Prior to recruitment, Jamie worked in a range of specialist roles and sectors, giving him a breadth of experience that enables him to quickly understand the nuances of different businesses to deliver appropriate recruitment solutions to companies.
His personality and professionalism have already enabled him to add significant value to organisations in the region, solving their manpower challenges.
"As 2015 gets underway, I'm looking forward to introducing myself to each and every business in the area to understand their recruitment needs for this year," says Jamie.
"In the meantime you can always find me in our Aycliffe office at the heart of Aycliffe Business Park should you have a pressing permanent or temporary recruitment need, or would like an industry expert's advice on recruitment.
"Here's to a prosperous 2015 for your business!"
• You can contact Jamie on 01325 328830 or email [email protected]