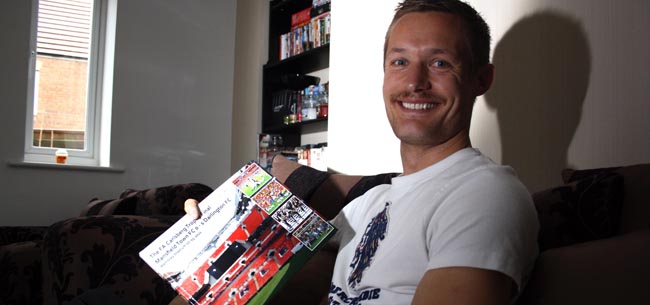 By Martin Walker
The Darlington legend who became the only captain to lift a trophy at Wembley says he'll never forget that memorable day in London.
As the build-up to Newton Aycliffe's big derby with Darlington gathers pace, we talk exclusively to Ian Miller, captain of the side that won the FA Trophy in May, 2011.
BUY TICKETS FOR THE AYCLIFFE-DARLO GAME ONLINE HERE
In an Aycliffe Today exclusive, we talk to Miller about his departure from the club, almost a year on.
"Not every player gets the opportunity to play at Wembley," says Miller.
"I've moved on, but it's a memory I'll always enjoy looking back at and tell my grand kids about, and future generations of my family.
"The game just seemed to go on forever. It was a long game, and they say the Wembley pitch drains you, it seemed like the hottest day of the year, but everything about it was special, obviously topped off by Chris Senior nodding in, in the last couple of minutes of extra-time.
"It was a first experience for me, and not many people can say they've gone there and won."
Miller admits it was a difficult departure, especially after the heights of a Wembley win.
He added: "We won the Trophy in May, and six months later we're being told to take pay cuts, and I felt that I'd been a loyal servant to the club. I enjoyed every minute of my time at the club, it's just disappointing the way that it finished.
"But ever since my first game for Darlington against Boston, I enjoyed every second of it."
The first part of Miller's interview – conducted in his games room, complete with FA Trophy memorabilia – is in our Video Vault.