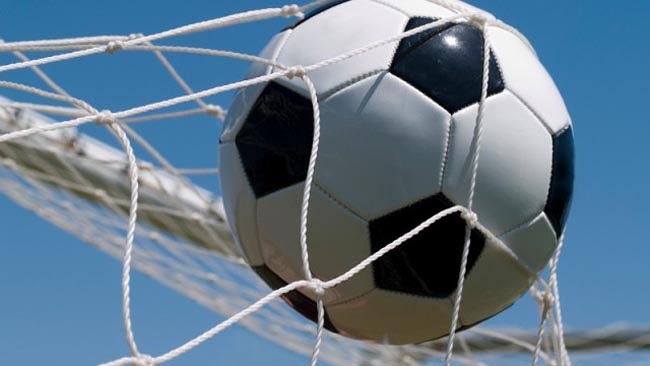 Spraire Lads 2, Huntsman 2
Huntsman travelled to table-topping Spraire Lads knowing only victory could win them the league title.
But they fell short in an entertaining game which could have gone either way.
Huntsman reverted to the starting 11 which won them the cup the week before but started the game slowly and looked nervous.
Spraire Lads could have been two up inside the first 10 minutes but good saves from Dodds in the Huntsman goal kept it 0-0 but on 15 minutes Spraire Lads finally got the goal their pressure deserved when the centre forward curled home into the bottom of the corner.
This immediately forced Huntsman to change to a 4-4-2 and with the change the balance of the game swung in the Huntsman favour.
On 25 minutes they were level a long Andrew Richardson throw in was headed into the back of the net from David Neale to put Huntsman back in the game and 5 minutes later they were in front; a deep Jamie Herd corner was headed goal bound by Andrew Richardson the keeper spilled it into the path of Adam Mcdonald who poked home his 1st goal for the club. Just before the break substitute Anth Cox almost put Huntsman in a commanding lead reading a back pass he nipped in but his effort spun inches wide. Half Time 2-1.
The second half was an even affair and the Spraire Lads were pushing for an equaliser but they appeared to be running out of ideas as they wasted ball after ball into the box.
Huntsman were however getting deeper and stopped using the ball which they had been doing so well in the first half and on 70 minutes Spraire Lads got the all important equaliser, the lively centre forward skipped past Steven Williams in the left wing area before fizzing a cross into the corridor of uncertainty which was unfortunately bundled into his own net by Carl Bates as he tried to clear from the incoming winger at the back stick.
This then saw the Spraire Lads camp out on their 18 yard line forcing Huntsman to pump long balls into the box they forced a couple of half chances, Carl Bates had a close range effort blocked, Stuart Ord saw a header loop just over the bar and Ryan Durr had a another shot blocked. In the end they threw everything at Spraire Lads but just fell short and finish the season in second place 3 points behind the champions.
Their season continues on Wednesday 7th of May at Simpasture as they entertain Wheatsheaf in the Munden Cup quarter final (6.30pm kick-off).