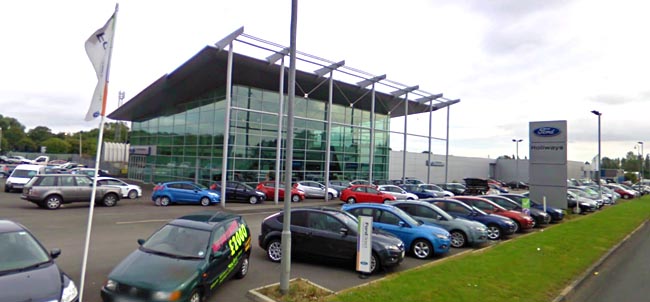 By Martin Walker
Holiways has been placed into administration – just a week after the company's boss said it wouldn't be.
More than 80 staff at the firm's remaining dealerships in Newton Aycliffe and Bishop Auckland, most of who were kept in the dark about the plight, are now looking for new jobs.
As revealed on Aycliffe Today early last week, rumours started circulating about the troubled car dealership, which sold its Durham and Hartlepool businesses to Bristol Street Motors for a combined £3.6m recently to stave off the bank.
But managing director Matthew Hardy issued a brief statement to us, simply saying "Holiways is not about to be placed into administration and will not be, simple as that."
However, as reported on Aycliffe Today on Sunday, an employee contacted us at the weekend to contradict Mr Hardy's statement, insisting administration or liquidation was imminent, with crippling debts of £1.6m choking the company.
Holiways refused to make any further comment, but on Tuesday night its website confirmed that national financial services firm KPMG LLP had been appointed administrators of the company on 7th August 2012.
KPMG are set to sell off the Ford dealerships property and other assets as they wind down the business.
Although they have been unable to confirm how many of the firm's 81 jobs are at risk, they have said a high proportion will be made redundant within the coming days, with the reminder continuing to assist the administrators in the short term.
£1.6M HOLIWAYS DEBT 'CALLED IN' – SOURCE
HOLIWAYS 'ON THE BRINK' SAYS SOURCE