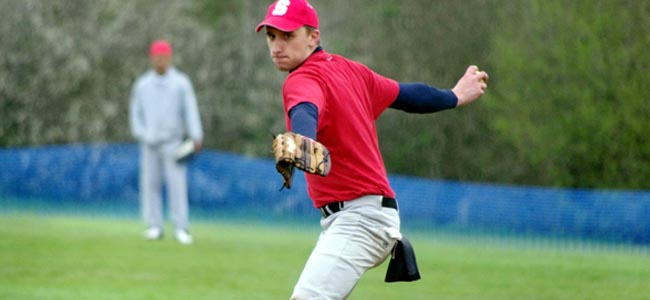 By Glen Robertson
The first competitive baseball game will be played on the town this weekend as Newton Aycliffe Spartans begin their debut season in the BBF Northern League.
A little under nine months since baseball enthusiast John Johnston set about forming the Spartans, they welcome Manchester Torrent to Horndale Field on Sunday.
The Manchester side finished fourth in the division last season and pose a difficult test for the Spartans in their inaugural game. Head coach Sean Wallwein knows his side face a tough task as they begin their life in the BBF Northern League.
"There is no doubt that our first few fixtures will be tough for us," he admitted. "We are playing established teams who have been together for several seasons.
"But if we can cut down on defensive mistakes that have occurred in our preseason games, we can certainly run teams close.  All we need is one win to build on.  The talent and enthusiasm is certainly there."
The club's first game comes after nine months hard graft that was required to set the team up. Team manager Johnston believes the hard work put in has benefited not only Aycliffe, but the whole of the North-East as well, since the Spartans are the only baseball side from the region.
He said: "The club has been working hard with both Great Aycliffe Town Council and Durham County Council to establish a baseball and softball presence in the North-East.  We now have players from all over the North East and have a permanent place to play and train where we can develop both sports."
"We have been working hard off the field to develop the community aspect of the sports and in addition to the close links we are developing with the local authorities we are pleased that local companies are keen to help us promote baseball and softball through sponsorship and helping us out."
Aycliffe firm SCH Site Service Ltd have constructed a back-stop for the Spartans and local companies have signed up to sponsor the club's first three home fixtures sponsored.
Sports and Fitness Supplements supplier, Body-Extreme.co.uk, will sponsor the inaugural game in the BBF Northern League this weekend.
The club continues to look develop partnerships with local companies and anyone interested in sponsorship at any level is invited to contact John Johnston at [email protected]