Roller Derby's National Championships return to Newton Aycliffe for a second time on Saturday (May 13).
Durham Roller Derby will be taking on league leaders the Wakey Wheeled Cats of Wakefield in the Northern Group of the 2017 British Championships, in a bout to be hosted at the Newton Aycliffe Leisure Centre.
Roller Derby is an all-action contact sport which played by two teams of five skating the same direction around a track.
The game is a series of match-up which sees one player – the Jammer – gain points by lapping the members of the other team, who are trying to stop the other team getting past them.
Described as "rugby on roller skates", the fast-paced all-action sport is the fastest growing women's sport in Europe and narrowly missed out on inclusion in the next Olympics.
Durham Roller Derby made their National Championship debut at Aycliffe Leisure Centre in 2016's tournament, but were defeated by the Halifax Bruising Banditas.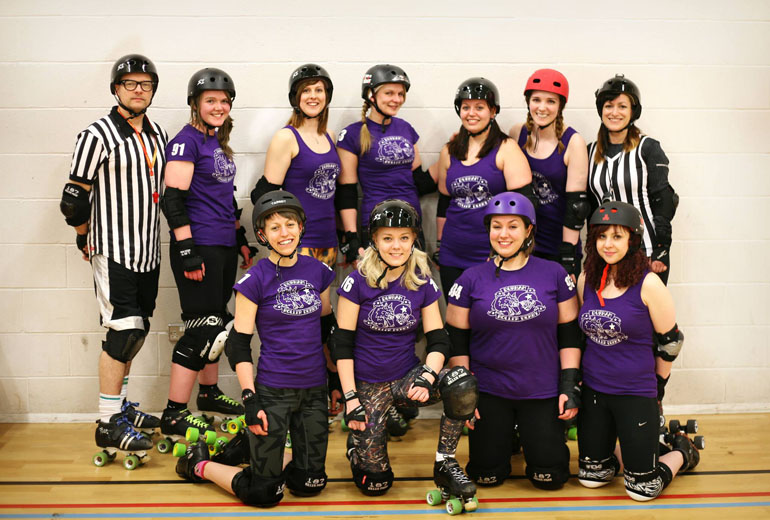 The teams have continued their rivalry in this year's competition alongside teams from Wakefield, Grimsby, Mansfield and York.
Team captain Shannon White said: "Newton Aycliffe Leisure Centre is a great place to play and watch Roller Derby, and as proud local residents we're all looking forward to showing it off to Roller Derby fans from all over the country.
"Because it's such a fast, exciting sport it's great to watch even if you don't know the rules, and will enough fans down to cheer us on we can turn the leisure centre into a fortress."
Tickets are £5 and the match starts at 2pm. More details are available at www.durhamrollerderby.co.uk