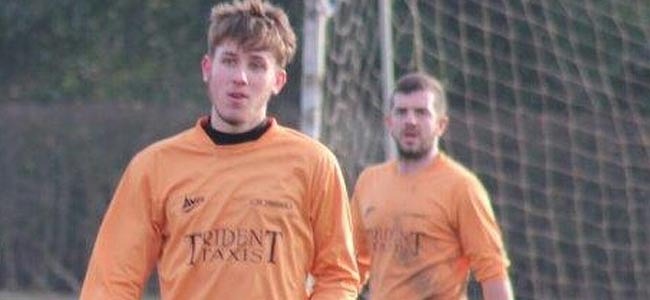 FC Turbinia returned to action with a thumping away win at Barnard Castle side Castle Rangers.
The game started slowly with The Turbinia having the better of chances, Luke Williams forced a great save from the "Ranger's" Keeper and Daniel Keane saw his effort just run wide of the post, but it wasn't long before "The Tub" opened the scoring, when a knock down from Keane found Paul Hepper in space who rippled the back of the net.
Turbinia's lead did not last for long, when the referee played on after what was thought to have been a clear foul on a Turbinia defender, the Castle Ranger's attacker was left one on one with the keeper and calmly finished, this did not deter the away side, who carried on playing their trademark passing game, a through ball forced the best out of Michael Moir who successfully squared the ball across to a darting Luke Black, finishing in style.
The second half was a very different story this time FC Turbinia despite playing up the hill played a very calm possession game, holding onto the ball and biding their time until the chances came thick and fast.
Daniel Keane saw the ball fall to his feet when the goalkeeper fumbled from the corner, and scored what would be probably his easiest of the season. Daniel Dixon (pictured) burst past the last defender leaving him with only the keeper to beat, but as seen on many other occasions, Dixon calmly took the ball around the opposing keeper and rolled it over the line. Keane bagged his second with a powerful strike into the roof of the net, only to be followed by what was the goal of the game from Man of the Match Charlie Armstrong with a 25 yard screamer.
Substitute Josh West made an instant impact down the right hand side and was taken down inside the box, West converted and reaped the reward for his efforts. Castle Ranger's pulled back with a consolation, but as the game went on "The Tub" had several more chances, but only coverted the one, after some fancy footwork from Daniel Brown created enough space for him to loft the ball towards the far post, to find the oncoming West who finished with his head for his brace.
A great second half performance, means that FC Turbinia stay in touching distance of top of the table rivals West Auckland WMC.
This week FC Turbinia have a Valentines Date with Crook Wanderers at Home on Simpasture Playing Fields in Newton Aycliffe, Kick Off is at 1.30pm and it would be great to see plenty of people down cheering the team on.
FC Turbinia are holding a mid-season Fundraiser on the 27th February 2015 where Comedy Hypnotist Adam Knight will be performing, Tickets are available, but be sure to get them quick as this is one not to miss! For more details please get in touch with Paul Soakell on 07848932989 or [email protected]