The entrepreneur behind global craft supplies business Crafter's Companion says she's excited at the prospect of relocating the firm's head office to Newton Aycliffe as part of ambitious plans.
As first revealed by Aycliffe Today three weeks ago, the Coundon-based company wants to move into the former Holiways site on Aycliffe Business Park as a key part of its vision for future growth.
And the firm's founder and sales director Sara Davies – who thought up her business idea while studying at York University more than a decade ago – says their long-term ambitions will rely on their successful relocation to Aycliffe.
Durham County councillors are due to decide any day now on a planning application by Crafter's Companion to develop Unit 1 at the Horndale Avenue site, which includes 8,000 sq ft of first floor space.
The site has been empty since the liquidation of Holiways more than three years ago.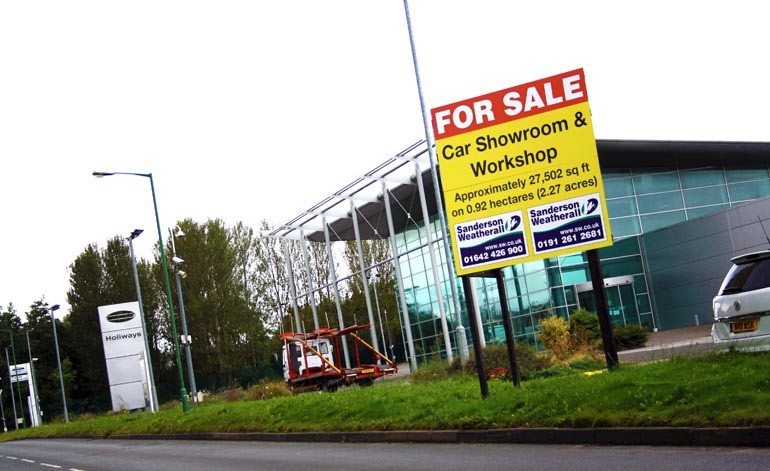 But Crafter's Companion says it can only move to Aycliffe upon a successful planning application.
The firm now employs over 60 people across its headquarters in County Durham and its US operation in California, and expects 2015 turnover to hit the £15m mark.
Mrs Davies told Aycliffe Today: "The former Holiways site provides us with what would be ideal premises for us.
"But we've out-grown our head office in Coundon and we have long-term ambitions of growing the company.
"We can only do that with larger premises but the usual, industrial-type units aren't suitable for what we want to do, which is why we identified the former Holiways garage as a prime location.
"We know all about Aycliffe Business Park. We know it already has a thriving industrial and business community and we're very much excited at the prospect of being part of it."
Crafter's Companion designs, manufactures and supplies craft-related products to enthusiasts across the world, predominantly through popular shopping channels in the UK and the US.
In its application to Durham, it said: "We are keen to move our head office to Unit 1 to allow for the expected growth in our head office requirements in the next 10 years," says the application.
"Within five years we are expecting our global business to turnover £50m and hopefully £80-100m within 10 years.
"Our global HO currently contains management, internal sales and marketing, customer service, product development and design staff and to facilitate these growth plans we expected to further create many more jobs in all of these areas of our business."
The former Holiways site closed in August 2012 with the loss of more than 80 jobs.