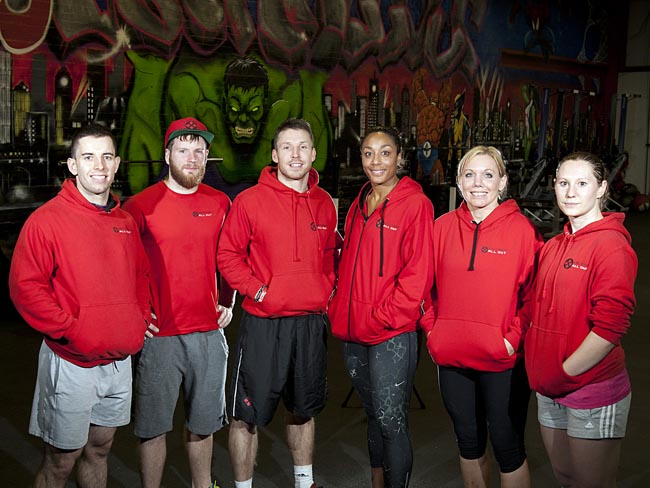 A group of super-fit Newtonians will compete in a specialist fitness competition in the region this weekend.
Eight members of Aycliffe specialist gym CrossFit All Out have qualified to take part in the North-East's Thorium Throwdown event at the Peterlee Pavillion on Sunday (5th October).
The competition was open to all CrossFit boxes nationally, of which there are over 500.
All five CrossFit All Out coaches – Tez Anderson, Joe Allinson, Tim Briggs, Ash McFee and Kelly Jones – plus members Nicola Jacques, Yasmine Meite and Natalie Stapleton have qualified for this weekend's event.
"This is a huge achievement for CrossFit All Out after being open only nine months," said CrossFit director Vikki Anderson.
"All eight have trained hard since we opened in January and have done extremely well to have qualified for this event.
"We are so proud of all our members that went 'All Out' and gave it a go.
"It promises to be a fantastic competition, with true CrossFit community spirit, and we would appreciate any additional support from the local community who are interested in coming along to cheer on our All Out competitors!"
More details available and spectator tickets can be purchased online at www.thoriumthrowdown.co.uk
Anyone can find out more about CrossFit All Out at www.crossfitallout.co.uk